Childhood Shorts – Chapter 11: It's Not About the Cape
If we were not reading Asterix or The Adventures of Tintin, we were huddled by the television watching a variety of new shows and reruns courtesy of the Zimbabwe Broadcasting Corporation's TV1 channel. The station brought joy to children and respite to parents weekdays between 4pm and 8pm. To our enchantment, a number of these shows featured heroic protagonists. They included popular animation series like Popeye the Sailor (1933), and He-Man (1983), and Voltron (1984). The channel offered live action serials like Lee Major's The Six Million Dollar Man (1973) and Batman, that campy 1960s endeavor starring Adam West and Burt Ward. There was also The Incredible Hulk (1978), with Bill Bixby and Lou Ferrigno in the lead roles.
These shows were highly entertaining and they kept us glued to the screen. But everything changed for us the day daddy brought home a videotape copy of Superman: The Movie (1978).
"Are you going to put the tape in or are we just going to sit here?"
Neither Bongai nor I could contain our enthusiasm for the genre-defining, gravity-defying stupendousness we were about consume. Far be it from Marlon Brando, Gene Hackman, Margot Kidder, and Christopher Reeve to let us down!
I gave Bongai the thumbs up, leaned into the television, and popped in the videotape. We were both brimming with eagerness for our soon-to-be, face-to-screen encounter with the son of Jor-El.
As a baby, Kal-El has the strength of ten men. As a teenager, he runs faster than a train. As Superman, he confounds a cat burglar on the side of a skyscraper. He romances Lois Lane on a moonlit flight for two over the city. He also saves California and Miss Tessmacher's mother by outpacing a warhead and diverting it into space.
When a second missile hits the ground and causes an earthquake, Superman creates a rockslide to quash the flood waters that rage from a bursting dam. He rescues Jimmy Olsen from certain death, swoops underground to put out a fierce fire, and even resurrects Lois Lane after she is buried alive. He does so, and ultimately saves the day, by flying around the planet anticlockwise several times at superspeed. This enables him to reverse time itself so that all the damage is undone, and everything reverts to the way it was.
In all of this, Superman thwarts the wicked plans of his new evil nemesis, Lex Luther. The two-hour-and-twenty-four-minute-long movie comes to an end when Superman airdrops the villain into maximum security with all the panache and self-assurance one might expect from the man of steel.
As a movie, Superman is a triumphant affair. Its various parts flow like an amalgamation of fan-favorite films. The opening scenes on Krypton are like something out of Flash Gordon (1936). Clark's time on the farm with his earthly parents, Jonathan and Martha Kent, offer the same comfort and confidence in the virtues of family as do episodes of Little House on the Prairie (1974) and Happy Days (1974). The rapport, chemistry, and seamless interactions between Christopher Reeve and Margot Kidder are reminiscent of those between Fred Astaire and Ginger Rogers. Gene Hackman's Luther, who makes the magic of the movie fully manifest, is a quintessential villain. He is as larger-than-life an architype of ill-doing as you might expect to see in a James Bond film.
Yet Superman was not just a movie. It was also a big problem in that the film had a Pied-Piper effect on children. Christopher Reeve's performance was so authentic that he made viewers believe the man of steel was real. He also convinced many that his superhero prowess could somehow be contagious. That merely by watching the film, anyone could capture the intangible essence of his powers and inherit his gifts for themselves. As is widely known, Superman has a fascinating spectrum of powers which he boasts. They include flight, heat vision, and X-ray vision. He has superhuman strength, speed, and hearing. Other strengths are freeze-breath and invulnerability. Yet, when people impute his powers to themselves, the main one they crave is the ability to fly. I cannot explain why, but there is something enduring in the human spirit that desires to defy gravity above all else.
I have to admit, for a moment after watching the movie, I succumbed to its hypnosis. I was briefly convinced that I also had Kryptonian origins. That the power of self-propelled flight was hidden somewhere in my DNA too. All I had to do was unlock it and then take to the skies to fulfill the longings of my imagination. Now, by grace I did nothing foolish. Thankfully. I attribute my self-restraint to the providential timing in the fact that we watched Superman after, and not before, the red door incident with Ross. By then, I was no longer inclined to push my limits anywhere near to the edge of possible self-destruction.
Nevertheless, I was not so pragmatic as to be dull. Attempting actual aeronautics was clearly out of the question. However there was nothing preventing me from affording myself the liberty of doing a few things that would give me the pretense of it. Like diving into the swimming pool and simulating flight underwater. Or hopping off our concrete veranda and falling gently onto the soft green grass just beyond it. These were not the same as flying. But I was happily conditioned to stay within the boundaries of safety given my freshly curtailed appetite for risk.
All the same, I do sometimes wonder what would have happened if I had actually defied all wisdom in favor of reckless abandon. Chosen say to turn a deaf ear to the voice of reason. To follow through on that most barmy and seductive impetus to soar. What if I had thrown myself off the highest point of the shingles on our roof? What then? Well, injury of course was highly likely. So was stern rebuke from my parents. Especially my mother, who would absolutely have had something to say about my mindlessness.
"So, what were you thinking when you got my bedsheet out of the linen closet, hmm?"
"Ah, well, you see, mommy, I thought it would be fun to be like Superman."
"I see. Like Superman?"
"Yes."
"You mean flying?"
"Yes."
"Does Superman need a sheet to fly?"
"No, he can fly even without a cape because he is from Krypton. His molecular structure interacts with the Earth differently making him stronger and faster than regular human beings, also enabling him to fly."
"Aha. So, you are from Krypton as well?"
"I wanna say no, but maybe . . ."
"What?"
"No, mummy, I am not. Sorry, I'm not from Krypton."
"Is your molecular structure different from mine?"
"No, it is not."
"So, we are the same?"
"Yes, mommy."
"If we are the same, have you ever seen me fly? Do I go whoosh, whoosh, whoosh about the house, and whoosh around the neighborhood? Do I do that?"
"No, mommy, you don't."
"Ndikaenda kunotenga magroceries (if I go to buy groceries), I just say 'Up, up, up,' handiti (isn't that so)? Is that me? Is that what I do?"
"No, mommy, it's not."
"So, you and I are the same because you came from me. But if I cannot fly, what makes you think you can fly?"
"Nothing mommy, I cannot fly."
"Aha. How about with a bedsheet?"
"No, not with a bedsheet."
"What about a cape?"
"No, not even with a cape."
"So, why did you take my sheet, man?"
"I wanted to look like Superman, mommy."
"But does Superman have a cape with flowers on it like my sheet? Hmm? Does it look all cheerful, like this one?"
"No, mommy, I was just pretending that it was like his cape."
"Aha, like his cape. Okay. Are you sure Superman owns his own cape, or does he borrow it from his mother?"
"No, I'm pretty sure, I think he owns it himself."
"Do you own a cape?"
"No, mommy."
"That's why you took my sheet?"
"Yes, mommy."
"So, you are not really imitating Superman, are you? But maybe you are copying another somebody. Perhaps a penniless want-to-be Superman who steals from his mother, is that it who you are following?"
"No, no, mommy. I'm sorry about your sheet."
"Ehe. Okay. But if you cannot fly, what were you doing on the roof? How did you get up there?"
"I used the ladder."
"You mean the ladder daddy told you never to use?"
"Yes, mommy."
"So, you are a penniless, fake Superman who steals from his mother and disobeys his father?"
"No, mommy, I am sorry about the ladder."
"Okay. But most importantly, if you cannot fly, why did you jump off the roof?"
"I was just pretending."
"Yowe, yowe! How, now? Your pretending is very different to mine. Usually, when I pretend it happens all in my head. Like when I imagine that I don't have any foolish children. I am just happy, enjoying myself freely, you know? It happens in my head. It's not real. You know why?"
"No, mommy."
"Because when I open my eyes and look around, you guys are still here. That's how I know it's just pretend. That's how it works. You understand?"
"Yes, mommy."
"I don't think you do. If I pretended to throw a stone at you, would you actually get hit by a stone?"
"No, mommy."
"Exactly! You wouldn't. Because if I did throw a real stone, you would have a black eye from it. Do you have a black eye from my stone?"
"No, mommy, I have a black eye from hitting my head when I fell."
"You see now."
"Yes, mommy. But it's still a little blurry."
"Idiot. I mean do you get my point?"
"Yes, mommy."
"So, in the same way, if you pretend to fly, should you actually become airborne in the sky?"
"No. mommy."
"Of course not. You lie on your bed, or you do a silly jump while you are running. Or you dive into the pool. Something safe like that. You don't jump off a roof."
"Yes, mommy."
"Then, why would you jump off the roof?"
"To see if I could fly."
"With a sheet? Oh Lord, please help me. Give me strength. Let me not kill this child today."
"Sha, mommy, don't!"
"No, it's ok. I'm blessed, I'm calm. Maybe the problem is that you are watching too much television and you are confusing real life with a movie. Do you think your life is a movie?"
"No, mommy."
"Perhaps you think I am a producer or a director. Do I look like a producer or a director to you?"
"Yes. I mean, no, mommy."
"Well, yes is right, I am a producer and I am also a director. I produced you, didn't I? And, believe me, I know how to say "Cut!"
"Eish, mommy."
"Kubhururuka? Haubhururuki! Hauzvizive?" (Flying? You cannot fly. Don't you know that?)
"Yes, mommy."
"You are not a bird, you are not a plane. You are not Superman. Ma-rubbish!"
"Sorry, mommy."
"Call your father. You have an appointment with his belt."
"But I'm already hurt and sore from my injuries!"
"So, what? There is still room for you to hurt some more. Daddy needs to beat this foolishness out of you. To throw yourself off a roof? Aiwa, mwana (no, child). Ndezve mabhunhu. Those are white people privileges."
Superman was so popular among us kids in Harare that his name became a verb. Not with any specific meaning. More a catchall synonym for other verbs that were less cool. Words like carry, fix, sort, organize, shove, destroy, crush, win, rescue, sweep off feet. You get the idea.
"When I grow up, I'm gonna superman the Olympics."
"Hey, we had a flat tire this weekend, and my dad and I had to superman the car up the hill to the petrol station."
"I don't know about you guys, but I supermaned that test."
"Great game today. You really supermaned that fly half."
We also used the word "Superman" in reference to the hero himself.
"If I was Superman, I'd get rid of all the crooked bankers in the world."
"Yeah. If I was Superman, I'd become prime minister."
"You don't need to be Superman to run for prime minister. You know that, right? All you need is to grow up, have ideas, and become popular. Which . . . Well, let's face it. You're just not cut out to do any of those three things, now are you? So, you're right, actually. You should probably stick to trying to get superpowers."
"Ha, ha, funny. Whatever."
"Well. If I was Superman, I'd zoom back into the 1940s and win World War II singlehandedly."
"Yeah. If I was Superman, I'd marry Lois Lane."
"Eww! She's old."
"I like her eyes."
"Yuck. Anyway," that day I decided to join in on the conversation, "if I was Superman, I'd fly to Robben Island and rescue Nelson Mandela."
The other boys stared at me as though I was speaking Spanish.
"What's the matter? Did I say something wrong?"
"No. Nothing. It's just that, you know . . . Argh, man. Never mind."
"No, what do mean? What did I say?"
"Well, it's not what you said."
"Then what is it?"
One of the boys was finally willing to say what they were all thinking. "You can't be Superman, Mubuso, because, you know. Superman is white."
"Oh."
I quickly changed the subject.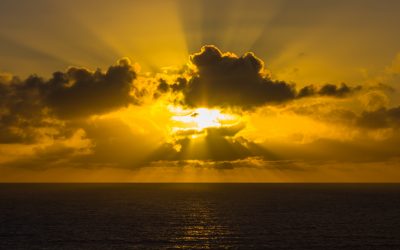 Aside from the title, any writing assignment we did at St. George's College required inclusion of the date and the initialism A.M.D.G. (abbreviation for Ad Majorem Dei Gloriam). The latter was a reminder for us boys. A prompt to help us put into practice a foundational principle of our school community.