If it was at all within your power, you would do well not to miss late night television on Fridays. Particularly those final two hours of programming before the midnight shutdown. The timeslot drew a large, faithful, and near-cultish following. Viewers converged to experience the most enthralling entertainment available on broadcast. We prized the time. How could we not? It was the only opportunity we had to lose ourselves in the highly addictive splendor of Kung Fu.
Harare is nowhere near Hong Kong or Taiwan. The respective cities are in entirely different parts of the planet with approximately 10,000 kilometers between them. Yet, they are not so distant as to have put us Zimbabweans beyond the reach and influence of the martial arts movies. Everyone was hooked. I mean the whole nation. We were all spellbound by the magical marvel of their content. Kung Fu transformed our lives. Reshaping even how we greeted each other in the street. Forget the basic "hello." During the 1980s, every friendly encounter between comrades was transmuted into a feigned standoff. Before anyone could get to "what's good?" or "how are you?" it became mandatory to incorporate full-scale "Kung-Fu-ese" into our salutations.
"You killed my father. And now you must die."
"You dishonored our school of Kung Fu. And now you must die."
"You destroyed my dreams. But I found a master and he taught me Kung Fu – feeding crane style. It is time to avenge my family. And now you must die."
There would of course follow a series of made-up air-kicks and shadow-punches.
Connecting this way made us laugh as we high-fived, hugged, and celebrated the Kung Fu films we all loved. It was how we expressed our mutual kinship as fanatics of this powerful genre.
At face value, our obsession may have seemed overblown. Many Kung Fu films were B-movies at best. Their production quality was crude, their storylines were formulaic, and their special effects were nothing if not outlandish. The dubbing in these films was often awful, as the English voice-overs never quite synced with the flow of dialogue in the underlying Mandarin or Cantonese. It gave the impression that so much more was being communicated between the Chinese actors than was ever translated. To add evidence to the obvious, even the fight scenes, the very pièce de resistance that makes a Kung Fu film a Kung Fu film, were frequently problematic. They were often so exaggerated. Shaolin Monks gliding over roofs or running across treetops for several minutes, for example. When props were poorly hidden in badly edited films, it made suspension of disbelief borderline impossible even for the least discerning of viewers.
Yet, at their worst, the Kung Fu films we watched were still fantastic. They were like peanut butter and jelly on soft white bread. Admittedly messy in creation and messy in consumption, but hot diggity, did they ever go down well. These martial arts movies were cinematic oxymorons in that the very elements that made them suck were also the factors that made them soar. Paint-by-numbers plotlines? No, digestible and memorable storytelling. Vacuous voice-overs and dubious dubbing? Not at all, cost-effective comic relief and a strategic gateway to international audiences. Over-the-top choreography? Heavens no, remarkable innovation in the cinematography of action films.
While the genre certainly had its share of second-rate movies, there were also impressive standard bearers. Mainly those featuring Bruce Lee and Jacky Chan. Whereas Lee's films struck a serious tone, Chan's offered a comedic take on Kung Fu. The contrast is best observed between their respective iconic movies Enter the Dragon (1973) and Drunken Master (1978). The productions are different, but they both clearly demonstrate extraordinary filmmaking excellence and phenomenal martial arts expertise. Indeed, with such great brand champions kicking and punching their way to global fame, it is no surprise that the Kung Fu film genre captured the imagination of people everywhere.
Bruce Lee obviously stands apart from all other Kung Fu artists and filmmakers. Kung Fu was not widely practiced outside of China and Chinese communities until Lee returned to America and began teaching the Wing Chun style in 1959. His arrival followed that of post-World War II Japanese and Korean immigrants and returning U.S. servicemen who introduced judo, karate, and Tae Kwon Do to Americans in significant numbers. Once settled, Lee made a unique impression within the African American community, even as his emergence coincided with the rising wave of the Civil Rights movement. His first student and initial authorized instructor was a black man by the name of Jesse Glover. Lee also befriended many of the African Americans who became masters and highly competent martial artists. He is even said to have deeply influenced Black Panther Party conceptualizations of martial arts as a personal and collective discipline. His movie Enter the Dragon (which featured Jim Kelly as Williams, the African American Vietnam veteran) was the first to forge a fusion between the Kung Fu and blaxploitation film genres. As a highlight in his success story, the fight scene with Kareem Abdul Jabbar in Game of Death (1978) was absolutely legendary.
The appeal of Lee's films was like that of the man himself. In every way, whether artistic, aesthetic, athletic, acrobatic, or activistic, they were irresistible in both form and force. In his hands, the Kung Fu film became more than just a really good action-hero sub-genre. Lee made the martial arts movie a motion-picture manifestation of the multivarious movements and expressions of freedom that were coming to fore during the 1960s and 1970s. Not Superman, or Captain America, or even Spiderman. But Lee, Lee was the superhero for whom the world had been awaiting. As he scrapped his way onto the big screen, Lee championed one great promise: that he would basically take it to the "man" and roundhouse-kick him full in the face. In so doing, he became an idol for anyone who had experienced the injustice of oppression.
The penetration of Kung Fu into the global spirit was so pervasive that it even translated its way to music and dance. True, Bruce Lee was Hong Kong's 1958 Cha Cha champion, but that is not what I mean. In 1974, Jamaican vocalist, Carl Douglas, released a monumental hit single called Kung Fu Fighting. The song was a chart topper in the United States and across the world. It sold over eleven million records, putting it into the company of some of the bestselling singles of all time. It was phenomenal because it essentially brought the world's connection with Kung Fu directly to the dance floor. As television shows like Don Cornelius' Soul Train (1971 to 2006) did dutifully attest, the melding together of Kung Fu and disco served as a cathartic release for its young enthusiasts. A way for them to say, "Watch out, world! I'm a cool cat, and I count too, you dig?"
Kung Fu's influence on dance went further, however. From disco to hip hop, which emerged among the ruins of the post-King-assassination riots of New York. Right in the Bronx, where b-boys and b-girls created their Kung Fu-inspired top rock, down rock, power, and freeze moves. They built their choreography on the back of the breakbeats that were born of the inspired genius of pioneering disc jockeys. The likes of DJ Kool Herc, and the other early turntable technicians – Grand Wizzard Theodore, Grandmaster Flash, Jazzy Jay, and Afrika Bambaataa – who followed him. Their magic was in making disco and funk records more danceable. They did so by extending the percussive breaks in records, using the mixing methods they derived from Jamaican dub-music masters.
With access to movie theatres in the Bronx, early breakdancers were able to examine closely the stances, floorwork, and strikes they saw being executed. They drew from Bruce Lee and Jackie Chan's movies, of course. But also from those of Jim Kelly, like Black Belt Jones (1974) and Three the Hard Way (1974), and those of Tamara Dobson, such as Cleopatra Jones (1973) and Cleopatra Jones and the Casino of Gold (1975). It helped that the soundtracks in these new movies had much the same funk and disco beats and rhythms as those the local disk jockeys were cueing, mixing, and scratching. These early b-boys and b-girls did not half step. Instead, they perfected their innovative repertoires and carved out for breakdancing a seat at the venerated table. There, along with DJing, emceeing, beatboxing, and graffiti, breakdancing found its place as a foundational element in the evolving culture of hip hop.
With its powerful anchoring in place, hip hop launched like a rocket from its roots in the 1970s. It set Brooklyn on fire, usurped disco, and systematically took over the world. Which was great. Just great. It really was. I mean, it was splendid for the movement and all, and for the whole planet. Almost the whole planet. Truth be told, the rise of hip hop was pretty much a shambles for me.
Make no mistake, I love Kung Fu, and hip hop too. In fact, you should know that I have quite the relationship with both. To begin with, I was born in 1973, the same year Enter the Dragon was released and Bruce Lee died. My family's exile in Zambia ended in 1979, and we moved to Zimbabwe the same year the Sugarhill Gang released Rapper's Delight. I was in primary school when Karate Kid (1984), and The Last Dragon (1985) came out. This was also when the world first met Larvell Jones – Michael Winslow's character, the Kung Fu-caricaturing cadet from Police Academy (1984). Furthermore, my preteen years overlapped with the advent of the first breakdance movies, Wild Style (1983), Breakin' (1984), and Beat Street (1984).
My shift from primary school to secondary in 1986 coincided with a transition in hip hop from old school to the golden age, as stewarded by Run DMC and LL Cool J. I was carried through adolescence by the music of artists like Public Enemy, Eric B. & Rakim, Boogie Down Productions, Slick Rick, Big Daddy Kane, De La Soul, Gang Starr, A Tribe Called Quest, NWA, MC Lyte, and Salt and Peppa. I was in college in the early 1990s when the golden age retired and gangsta rap took over. This was also when Jackie Chan made Drunken Master II (1994). The movie gave a reminiscent bow to the style of picture that had characterized the second wave of Kung Fu filmmaking at the height of the reign of the boss, Bruce Lee.
The point in all of this? Well, Kung Fu, hip hop, and me – we are brothers of the struggle. We go back. We got history. We breathe each other's air. We are each other's experience. I guess that is why I am so bent out of shape.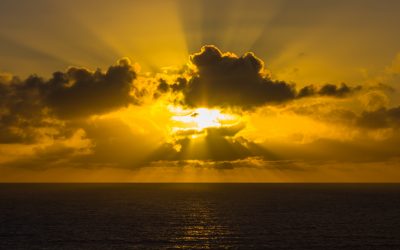 Aside from the title, any writing assignment we did at St. George's College required inclusion of the date and the initialism A.M.D.G. (abbreviation for Ad Majorem Dei Gloriam). The latter was a reminder for us boys. A prompt to help us put into practice a foundational principle of our school community.