Childhood Shorts – Chapter 18: How Many Left Feet?
Before the end of my first year at St. George's College, I was grafted into a small, gritty, and eclectic posse of boys. Tavona Chihambakwe, Garikai Maphosa, Nelesh Gulab, and Vusimusi Nondo. We were bonded together by our compatible personalities and a variety of mutual interests. We were a curious lot in that none of us of fit neatly into any of the typical adolescent cliques that tended to form in secondary school. We all took our academics seriously, but only Tavona had the level of aptitude capable of garnering respect among the true bookworms. We all loved sports, however with the exception of Tavona, we were hardly cool enough to hang with the jocks. We found technology intriguing, but we were not geeks. We appreciated Shakespeare but were not thespians. Apart from Tavona, we generally lacked any style and were therefore out of place with the fashionistas. We enjoyed music but were not down with the rockers, the Rastas, or the rappers in our school communities. We were just us.
Vusi was the glue of our group. He and Nelesh had been friends since primary school at Hartmann House, the main feeder school for enrollment at the college. He and Tavona shared a Catholic heritage and a common approach to humor. He and Garikai were artists, and both powerfully expressive with either pencil or paint brush. As for him and me, we were pals mostly because our sisters were friends and had encouraged us to look out for each other.
"Hey, you're Lena's brother, right?"
"Yes, you're Bella's brother?"
"Yup. Wanna hang out?"
"Sure."
That was that.
The fact that we did not belong to any clique was not a major issue for us. We made our way through secondary school without too much trouble. However, if there was any area in which we wished we might have had more success, it was dancing. Brass tacks? We were awful. Charles Barkley turrible.
Although, now I think about it, Nelesh, who was Indian, did have a natural rhythm in the way that he moved. Garikai, for his part, was a tennis player, so he kind of got away with swaying back and forth and swinging his arms as if making forehand and backhand shots. I cannot lie, it was presentable. Tavona was good looking, so nobody particularly cared whether or not he could dance. Also, it occurs to me, if I must dig up my repressed memories, that Vusi was quite an impressive dancer. Which leaves me.
I suppose then, what I am truly getting at when I say we had a problem with dancing, is that, as a teenager, I was not particularly gifted in that domain. (This may surprise you, especially given my winning performance at the St. John's Prep. school-leavers' dance.) The frailty of my footwork became increasingly apparent to me the more time I spent with Vusi and his older brother, Gus.
Two grade levels ahead of us, Gus was the coolest cat in school. Everyone loved him. He dressed like a rockstar. He could bring you to tears with his jokes. Most importantly, he was a magnet for gorgeous girls. This was the trait I was most inquisitive about.
"So, Gus."
"What's up?"
"How come all your girlfriends are super-good-looking?"
"Well chap, that's because I talk to super-good-looking girls."
"Yah, I know. But how?"
"Let me come tune (tell) you. Most guys are too bung (scared) to joll (go) and rap (talk) to a fine babe. They skeem (think), mayaz (no), I'll get bounced (rejected). Meanwhile, back at the ranch, the babes are feeling burnt (insulted)."
"Burnt?"
"Too right, for sure. Coz oens (guys) aren't coming correct. They jolling (moving) sideways like crabs."
"So, all we need do is talk to them?"
"No, bruh. You can't just rock (show) up and rap to a babe. You need to come correct."
"Come correct?"
"Come correct."
"How?"
"Your flow."
"My flow?
"Your flow. Your threads (clothes), your strap (walk), your rap (speech), your polish (demeanor), your ride (car), your mullah (money), how you roll and all and all, you know?"
I nodded, but I was not sure.
"Babes love an oen who can make words make music, and a guy who knows his way around a dance floor."
"Dancing?"
"Dancing."
"I can dance."
"Mayaz."
"What do you mean?"
"China (dude), I've seen what you do. That's not dancing."
Gus had a point. By 1988, I was too old to be cute and my version of the Bees Knees too passé to be impressive. Not to aunties anymore and certainly not to any young ladies. Gus and Vusi made me swear to forget any muscle memory I had of the move. They demanded that I sink down into the darkest depths of the sea any inclination I had of bringing the Bees Knees back out as a party trick.
"Vusi," said Gus, "We need to fix your friend. Teach him how to bust a move."
I was at Vusi's house almost every day of the school holidays between 1987 and 1991. His family lived not too far from ours. A close enough walk, bicycle ride, or car drive away for it to be convenient. Pursuant to Gus' plans for me, he and Vusi orchestrated a number of spontaneous sessions during which they attempted to teach me a range of contemporary dance moves.
"Let's see your cabbage patch."
"No problem. Check this out."
"Blaz (dude), please stop!"
"Huh?"
"What was that?"
"What do you mean?"
"What were you doing?"
"The cabbage patch, like you said."
"Mayaz."
"Really?"
"No. Watch me. Do what I do."
"Ok."
"Ek se (I say)."
"What now?"
"Which part of 'do what I do' don't you understand?"
The cabbage patch was not the only move I was having trouble sticking. I struggled to execute the running man without flipping over, the hammer dance without tripping, and the moonwalk without slipping. Where I did succeed was in making Gus and Vusi fall about in fits of belly-aching laughter as I presented my renditions of the various moves they were trying to teach. We had immense fun, but boy was I a total lost cause.
Now, I do not blame the guys, Gus and Vusi that is. They were good coaches. No, I hold my other comrades responsible, Kung Fu and hip hop. Seriously. They are what stood between me and the super-good-looking girls. Why, if Bruce Lee and Jackie Chan had not been so fleet-footed, perhaps breakdancing would have been more mundane. Boring fight scenes would have meant blander hip hop. You see the connection? Which would have resulted in a much more tepid integration of hip hop into the planet's psyche. If hip hop's international reception had been lackluster, maybe the movement would have ended up much like bluegrass is today. An acquired taste, absolutely. An entertaining tradition, of course. But a discrete one. A distraction from which the majority of the world have been safely inoculated. I mean, you hardly see millions of youth clogging and kick-stepping their way round the globe, now do you? No teenage trains traipsing across continents in high homburg hats and neckties, and Laura Ingalls (Little House on the Prairie) bonnets and dresses, are there? Precisely. So-so hip hop would have inspired less imaginative dance fads, and ultimately, far less embarrassment for those of us with two left feet. That is the sum of it. Why I am bitter. My comrades, hip hop and Kung Fu, essentially let me down.
"How come you guys dance so well?"
"Music videos and parties," gleamed Gus.
"That's how we build our fundamentals," clarified Vusi.
"Fundamentals?"
"Yup. Every choreographed set is just a sequence of individual moves. Learn the fundamentals. Tie the moves together, and before you know it, Bob's your uncle."
"So I've just got to get the basic moves down?"
"For sure," confirmed Vusi. "You wouldn't expect to become Bruce Lee overnight, would you? You'd have to practice. Or like the Karate Kid and Mr. Miyagi. You know, wax on, wax off? You have to practice. Same as dancing."
"But, dude," interjected Gus, "we have been practicing with this guy for years. It's not working."
"True. I've seen his sisters dance. And his parents are cool. So it's not genetic."
"Come on, be serious, man. I need help."
"It's like it's deeply psychological or something."
"I know, man. I'm hopeless. My feet are like rocks."
"And your body that moves like a plank."
"That's kind of harsh."
"The real world is no picnic, bruh."
"Wise guy. Anyway what are my chances?"
"You mean to get noticed by the ladies?"
"I mean, yah."
Gus took a moment and scratched his head.
"Not great, hey."
We stared at each other for a few seconds.
"I tell you what," Gus finally declared, bringing relief to our suspended silence. "Change of plan, ok? Let's not have you do any of that – whatever it is you've been doing – in front of any babes. Instead, when it comes to parties, just focus on being the oen who chills in the corner and just nods his head. You know, looking cool and all. We'll figure out how to make the ladies come to you."
"You skeem that will work?" inquired Vusi.
"Mayaz. But nodding is the only move he has," explained Gus.
"Shame, hey, you're right," agreed Vusi. "That's the only move he has!"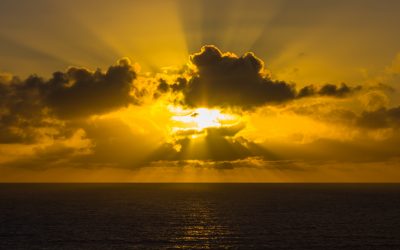 Aside from the title, any writing assignment we did at St. George's College required inclusion of the date and the initialism A.M.D.G. (abbreviation for Ad Majorem Dei Gloriam). The latter was a reminder for us boys. A prompt to help us put into practice a foundational principle of our school community.