Childhood Shorts – Chapter 19: Wannabees and MaNose
The 1980s were difficult if you had no rhythm, but brutal if you had no style. If you fell into the unfortunate category where both were true, then staying asleep would probably have been the safest way to get through the decade with your self-esteem intact. Gus was right. In those days, it was all about your moves, your threads, your strap, your rap, your polish, your ride, your mullah, and how you rolled and all and all. The fashion police were everywhere. Ready to critique your chicness – or lack thereof. The only way to avoid being belittled by them was by having your own unassailable sense of cool.
When it came to style, there was really only one dress code. You had to make a statement. Everything was bold, bright, baggy, and blowout. The decade simply had no patience at all for blandness. If you put something on, it had to speak. Both for you and for itself. Achieve that and you were free to wear whatever you liked. The choice was truly yours. All that mattered was that you owned how you looked. Vogue, therefore, was less about specific clothes and more about self-confidence.
That being said, the era did have its trendsetters. In women's fashion, Brook Shields, Elle McPherson, Iman, and Naomi Campbell were among those lighting up the catwalk. Others created crazes with their music videos. I am thinking of Madonna, Cher, Tina Turner, Janet Jackson, Whitney Houston, Salt-N-Pepa, Queen Latifah, and Cyndi Lauper as examples. Joan Collins and Jacqueline Yvonne Harry (Jackée) were fabulous whenever they appeared on television. While Jane Fonda, Denise Austin, and Olivia Newton John helped stamp the standard for fitness fashion and workout gear. It was all happening. Across the board, women were crushing it with color, cuteness, and class.
Men had fashion trailblazers too. Michael Jackson and Prince, undeniably. But also Run DMC, Don Johnson, Mr. T., Robert Downey Jr., and David Bowie. Who can forget Michael J. Foxx, LL Cool J, Rakim, Elton John, and Flava Flav? We should also include Tom Cruise, Johnny Depp, Larry Hagman, Kid 'n Play, MC Hammer, Michael Jordan, Bobby Brown, Boy George, and Spandau Ballet.
Expensive clothes, glitzy jewelry, and big hair were all the rage then. Ladies' makeup involved fake eyelashes, tons of blush, and splash-out eyeshadow and lipstick combinations. A woman's wardrobe had to include ripped jeans, sequins, leotards, ruffles, massive shoulder pads, large flowing scarves, pumps, and big hats. Lots of fur, of course. Velcro and spandex were also a must. Oversized t-shirts and designer overalls, to be sure, could not be excluded.
Men were inclined to own tracksuits, pinstriped suits, ugly sweaters, and velvet and polyester outfits. V-necks, polo necks, and loose or excessively baggy pants were all protocol. As were red, white, and blue-colored denims, and a rainbow collection of corduroy trousers. Leather was essential. So were Hawaiian shirts. If you happened to be a real-life dictator, actual leopard-skin accessories were crucial. If not, then a leopard-print shirt, waistcoat, or jacket or two would have sufficed. I find that John Witherspoon's character, Mr. Jackson, from the movie Boomerang (1992) sums it up best. What a man was obliged to do back then was coordinate.
Which reminds me, films were fashion fodder for us. Our way of gaining a sneak peek at the styles designers were materializing in Paris, Milan, London, New York, and Los Angeles. From Risky Business (1983), to Flashdance (1984), Footloose (1984), and the Breakfast Club (1985), the actors and actresses in movies of the 1980s were in many ways motion picture manikins. Films with black leads and black casts were no different. They too showcased the boldness in fashion that characterized the adventurous period. In fact, because the 1980s were such a key turning point for black representation in film, the movies of the time offered far more authentic and diverse perspectives on what it meant to be, live, think, and even dress black.
This eighth decade of the twentieth century was a welcome departure from earlier history in American film. Gone were the days of the blackface pictures of the 1910s, the unapologetic marginalization of black filmmakers during the 1920s, the race films of the 1930s, the stereotypical musicals of the 1940s, and the failed attempts at inclusion in the productions of the 1950s. The decade represented progress after the statement films of Sidney Poitier, Harry Belafonte, and Richard Prior during the 1960s. It also served as initial penitence for the blaze of blaxploitation movies that were pervasive during the 1970s.
When it arrived, the new era came hitched to the rising star of Eddie Murphy. For his breakout opportunity, Murphy played alongside Nick Nolte in 48 Hrs. (1982). He followed with Trading Places (1983), Beverly Hills Cop (1984), Beverly Hills Cop II (1987), and Coming To America (1988). These were all non-traditional roles for black actors. Beyond Murphy, several others helped bring the multidimensionality of blackness to film. Prince, for example, rendered his music to the big screen through the release of the movie Purple Rain (1984). Director Michael Schultz added The Last Dragon (1985), Krush Groove (1985), Lean on Me (1989), and House Party (1990) to the canon of black films. Whoppi Goldberg gave commanding performances in The Color Purple (1985) and Jumpin' Jack Flash (1986). Spike Lee offered She's Gotta Have It (1986), School Daze (1988), and Do the Right Thing (1989) as unique takes on society.
Along with the breakdancing films of the time, and a variety of television sitcoms, these cinematic creations contributed to a continual reinvention and reinterpretation of black style. Spike Lee's School Daze shines for its willingness to offer an introspective critique on blackness. The film cleverly leverages the injustices of apartheid in South Africa as an entry point. It then pivots to debate internal prejudices that have long fueled disunity within the African American community. The movie explores colorism, and the question of good vs. bad hair. It touches on education's culpability for the class divide. It examines misogyny and sexism. It wrestles with the contradictory value tensions that sometimes make a person's pursuit of prosperity and a conscience's call for justice incompatible. The film also uses the relationship between Dean Big Brother Almighty and Spike Lee's character, Half Pint, to question abuse of power in the dynamics of youth culture.
Sitting in front of our VCRs, we young Zimbabweans keenly soaked up the sharp satire of School Daze. We found it uncanny just how similar our own social idiosyncrasies were to those of our African American brethren. For we, like them, were actively segregating ourselves into cliquish camps based on the silliest of superficialities.
As an example, whereas School Daze had its Jiggaboos and Wannabees, Harare had its MaNose and MaSRB (ma-es-ara-bee). MaNose were black people who spoke English with a nasal western accent. They typically lived in the more affluent northern suburbs of the city and attended the elite private schools. By contrast, when MaSRB communicated in English, their pronunciation was heavily laced with prominent Africanized intonations. They were mostly residents of the less wealthy parts of Harare and were largely educated in government schools. SRB, a euphemism conveying the idea of inferior acculturation and sophistication, was the acronym we used for people with a "strong rural background."
Vasikana vemaSalad were the ladies known for their pretentiousness. They were typically good looking and well-dressed, with attractive physiques. All of which they were criticized for caring too much about. The running joke was that when out to dinner, these girls would order only salad (hence the name) even if they were ravenously hungry. It meant more to them to present a persona of ladylikeness than to stave off starvation. These dainty dinner habits and their general pickiness often earned vasikana vemaSalad the additional moniker of "high-maintenance honies."
Mufushwa was the name given to a woman with natural and kinky hair that had little or no product in it. It was basically the opposite of permed or braided hair, or of styles augmented by weaves and extensions. In the eyes of some, such Mufushwa hair resembled Zimbabwe's namesake dish, which consists of a pile of chopped up, tightly-curled, sun-dried, leafy-green vegetables. Although the demarcations were not precise, it was basically the case that MaNose were rarely Mufushwa, and Mufushwa rarely MaNose.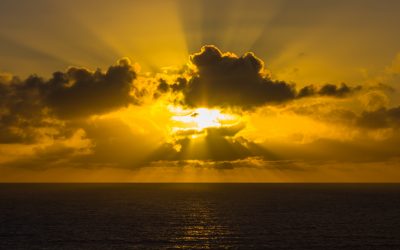 Aside from the title, any writing assignment we did at St. George's College required inclusion of the date and the initialism A.M.D.G. (abbreviation for Ad Majorem Dei Gloriam). The latter was a reminder for us boys. A prompt to help us put into practice a foundational principle of our school community.