Childhood Shorts – Chapter 23: Unfinished Business
Although only sixteen years old in 1986, Sludge emerged as the top scorer on the first team. He amassed a total of 214 points by the last whistle of the final game. He brought a different level of skill, flair, confidence, and style to the play of Saints basketball. To his fans, he was a Zimbabwean high-school version of Charles Barkley, who by then was two years into his NBA career, presenting much for Sludge to emulate.
A dogged competitor, like Captain Kirk, Sludge was never in a contest he did not think he could win. His determination was grinding and persistent. His will was as unstoppable as the baseline moves he would execute. His jostling, jousting, and jarring action down low became archetypal. Game in, game out, Sludge continually jammed all two hundred pounds of his motoring muscle up against the disrupted bodies of defenders in the low post. At a loss of knowing what to do, they never quite figured out how to counteract his whirlwind of a drop-step. He would leverage it whenever he liked, swirling as comfortably either left or right to the basket. He would attack it ruthlessly with a two-hand, two-point, pointblank, bank-shot layup that he made look all too easy.
By 1988, when Sludge assumed the captaincy, his team included a formidable supporting cast. They were ballers who had honed their skills. Players who had gelled as a unit to become a squad that was ready to take on P.E. and disintegrate everyone else.
Tendai Tabvuma was a rebounding workhorse. He had utility to play both at center and at power forward depending on the needs of the team. Vernon Williams was an eye-of-the-tiger shooting guard, who, like his brother LeRoy, could both put the ball on the floor and swish it through the net as required. Augustine (Gus) Nondo was the point guard. At fifteen, he was a starter on the school's second team. At sixteen, he was backup point guard on the first team. By 1988, at the age of seventeen, Gus was a seasoned floor general. A Joe Dumars (Detroit Pistons) of sorts, who managed the game by dictating its pace and setting its tempo. Gus' greatest strength was his game-time maturity. It led to quality decision making by all players on the team.
Then there was Chenj, the small forward. He is a fellow I find difficult to describe. He was perhaps the most gifted athlete I had ever seen play the game of basketball. He not only outworked everybody, he out-skilled everyone too. After completing his O'Levels at Vainona High School, Chenj transferred to St. George's. Given his talent, he was quickly incorporated into the starting lineup. He had the smartest basketball brain which he complemented with unflappable cockiness. Chenj was also blessed with startling precognition and athletic anticipation. These abilities enabled him to read the game before plays even happened. On defense, he could interject himself into passing lanes and make steals that opponents could never see coming.
Chenj was slender and nimble. He was fast with his hands and quick with his feet. His calves and quadriceps must have been constructed exclusively out of springs. His vertical leap, even from a standstill, was disproportionate to his height and his build. When on offense without the ball, Chenj would bounce up and down on his toes, like Bruce Lee, transferring his body mass from one leg to another. In this way he would build up momentum for the offensive sequences he was drawing up on the canvases of his mind. He was an artist with the ball, both on the ground and in the air. He had an intuitive capacity to improvise shots. He would adapt his posture, paths, and points of engagement in response to whatever the defense was showing him. It was fascinating to watch him dissect defenses and surgically exploit their flaws and weaknesses. Each shimmy and shake of his was a tool he used to expose any vulnerabilities opponents were hoping to keep undisclosed.
Chenj also had the gift of gab. He was a silver-tongued assassin and unreformed swallower of his words. When he communicated, he savored each syllable as if it was the last delicious morsel of the most magnificent sandwich, I mean sangwej. His voice had a dancing, sing-song, humming appeal. It sounded as if he was laughing at you even as he addressed you. This added a sharp sting to the trash-talk tirades that frequently accompanied and enhanced his game. When Chenj was at his best, he would let his defenders know exactly what he was planning to do and encourage them to try and stop him.
"Right, listen, bruh. Gus is gonna joll (come) and set a pick for me right here, you scan (see)? Yah, there's Gus there, right there the with skabetllab (basketball), straight in your scopes, ek se.
"Time, time (soon) he'll chuck the llab (ball) to that oke (guy), Vernon, and set the pick on you panapa (right here). Then I'll blast out like a cannon and grab the item (ball) at the three point line. There, by there, by the top of the key. I'll chill till you rock up (arrive), alright? Handiti you a righthanded oke, isn't? Yah, I'm feeling friendly so I'm gonna go left, to your strong side. Your right, you check (see)?
"But just for fun, I'm gonna fake right first. My right. Your left. Right? But don't watch my skooners (sneakers), ek se. You'll get dizzy while I get busy, china. Go right, not left, or I'll be gone like a scone, you know? I really don't wanna embarrass you like that. Right, I'm tuning (telling) you, go right, my left, homie. Coz your babe might split and leave you barren if I blast you. Right, blaz. My left, right? Sharp (cool)."
Even with Chenj's generous-albeit-confusing forewarning and instructions, his defenders never caught on. Chenj would fake right and the defender would follow him. Then Chenj would proceed left, as promised, with a clear lane to the basket for two points. Too speedy and too smart to guard.
Behind these starters, the 1988 first team was backed up by a group that became renowned for its defense. Off the bench, David Kadenhe and Brian Nyakatawa were backup guards, as was Brendon Pingyin (whose older brother, Lester, had captained the 1986 team). Takawira Mubako was a backup center, and Eddie Chihambakwe (Tavona's older brother), Tobias Musariri, and Brian Frank were all supporting small forwards or power forwards, as the team required them to be.
To red-blazer nation, this squad was a type of dream team. After the first three games in the first term, we were all pretty convinced that Saints could go all the way. Sludge and Co. got off to a great start. They beat St. Ignatius School by five points. Then won by 15 against St. John's College. They followed that by dismantling Cranborne School with a margin of 64 points. In the fourth game of the season, however, Saints collided with P.E.
There was no doubt that Sludge and Chenj were the most talented players on the Saints team. As they rose to prominence though, T. Mawema was charting a parallel course to become the most fearsome competitor on the P.E. squad. If ever Zimbabwe had a high school basketball player who was the local embodiment of Michael Jordan, T was that talent. He had all the tools in his arsenal: flawless handles on the ball; a crazy fade away jump shot; and the ability to shake the rim with sky walking slams and doublehand backhand dunks.
Whenever T played, students from P.E. and other schools would crowd around the basketball court. His name would be whispered and then thundered around the arena in an echoing crescendo that gave fuel to the fire of his fury. Like Michael Jordan's effect on NBA fans, students from opposing high schools regularly hoped to see their teams beat P.E., but they mostly came to watch T. To witness the exploits of his invincible game.
In that 1988 first-term showdown between Saints and P.E., T's game was still on the rise. So was he, as he glided through the air on the penetration play that almost made the world stand still. T extended the ball, palming it with his right hand. As Chenj and Sludge both flew in for the block, he recoiled it. He cradled it at his midriff, and successfully evaded their challenges. As the play persisted, T continued to float. To keep his balance he rotated his legs in a bicycle action, bringing his right knee down and his left knee up. It created the effect of someone walking on air, and the crowd just gasped. As the pièce de résistance, once beyond the reach of all Saints defenders, T channeled the ball back up again. With his left hand, he shot an effortless finger roll that gave the ball a gentle forward spin. It was the slightest flick of his wrist, but it lifted the rock and peacefully lopped it over the lip of the rim. It went into the hole and through the net for a basket-good score, the likes of which the Saints court had never before witnessed.
The crowd of P.E. and Saints supporters went bananas. P.E. boys held their faces in joyous shock. They chest-bumped and hugged as they hollered deafeningly into each other's ears. Their purple hats and purple blazers were swung over their heads and tossed into the air. This was no time for decorum. They jumped off the stands and ran around in a chaotic, collective loss of their minds.
The Saints boys held their faces too, but not out of elation. Their expressions were driven by disbelief. You could tell. Red-blazer nation became a uniform wall of statues. Motionless manikins whose expressions were almost exact replicas of Edvard Munch's iconic painting, The Scream.
For a few seconds, even the referees forgot they were officiating. Like everyone else, they had become momentarily mesmerized by the freakish flash of a feat T had pulled off that day. The last minutes of the game thereafter were basically "garbage-time" play. There was still enough time for Saints to challenge P.E.'s lead. But the "Move", as it was later called, had the effect of hollowing out the heart and hampering the hustle of the Saints players. Despite their coach's protestations, the team could do nothing more than rigidly and cumbersomely go through the motions.
Still, all was not lost. Despite this dramatic first-term defeat at the hands of P.E., Saints went on to register a defining season. Sludge and Co. won thirteen of their seventeen games and only lost to two schools. P.E. three times and St. Ignatius once. This last particular loss to St. Ignatius came at a most inopportune moment. As Gus explained in the 1988 St. George's College Chronicle:
"The finale to the season was the Major Layland Shield tournament. The team had an easy passage to the semi-finals. By now the crowds were murmuring of a Saints – P.E. showdown in the final. With a hint of this-is-a-formality, we approached the semi-finals against our sister-school, St. Ignatius. We were rudely awakened at half-time to find ourselves several points in the rear. We tightened our defense in the second half and our offensive play was finding its mark, but we failed by one point to clinch the match. This pill was made even more bitter to swallow when we saw P.E. mercilessly over-run St. Ignatius in the final."
It was heartbreaking to come so far and yet fall short. Even so, the Sludge and Co. dream team was one of the greatest ever to suit up in the Saints red and white. In that season, five Saints players were invited to the Mashonaland trials and all five qualified. Sludge, Tendai, and Chenj made the Mashonaland A team. Gus and Taka Mubako were selected for Mashonaland B. Sludge was also honored with a place on the Zimbabwe Schools Basketball team. This national squad's tour of Mozambique in August 1988 resulted in an unbeaten record against impressive high school and men's league teams in that country.
All the same, notwithstanding the accomplishments, 1988 had a dampening effect. As the year took its place in the pages of history, Saints basketball continued with unfinished business. The last time the school had raised the Layland Shield was in 1982. The 1988 dream team had been talented. But even they could not vanquish P.E. Thus, as Sludge, our hooping hall-of-famer, left court for the last time, we, the remnant, endured with a depressing sense of defeatism. We wondered whether P.E. would forever be our Kobayashi Maru. Our equivalent of that impossible Starfleet simulation from the movie, Star Trek II. For how long, we asked, would playing against purple-blazer country yet persist as our very own no-win scenario?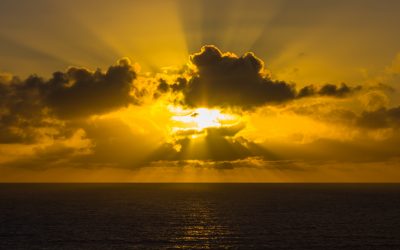 Aside from the title, any writing assignment we did at St. George's College required inclusion of the date and the initialism A.M.D.G. (abbreviation for Ad Majorem Dei Gloriam). The latter was a reminder for us boys. A prompt to help us put into practice a foundational principle of our school community.