Childhood Shorts – Chapter 27: Rise of the Wolf Pack
The shift from "Saints Basketball" to "Saints Wolves" was subtle. But for us schoolboys, it was a micro-reflection of the sentiment that had captured the nation in 1980 when the country's name changed from "Rhodesia" to "Zimbabwe." In 1991, we broke the seal on our new brand and took to the court with a liberated dynamism and a unified conviction. It was a dramatic shift. The Saints Wolves ran out on the rest of the league in a dominating manner. We won our initial outing convincingly, 51-23, against Churchill School. Next, we defeated Cranborne by 22 points and then overran Ellis Robins by a margin of 63. Later that term, we whipped Marlborough by 34, and Lord Malvern by 16 points.
Our games in the third term had the same results. We toppled Marlborough 61-40, Churchill 53-31, Cranborne 63-26, Mount Pleasant 73-39, and Ellis Robins 75-38. As we marched from victory to victory, our red-blazer nation supporters began to make comparisons between us (the 1991 Saints Wolves) and the 1988 dream team.
While we players never actively vocalized a belief that we were better than Sludge and Co., we smugly enjoyed the storyline of the stat sheets. Our 1991 Saints Wolves team was the higher-scoring of the two, and our victories more emphatic. We matched the 1988 dream team's record of getting five players selected to the Mashonaland regional teams. But we outdid them by advancing three of our players – Joseph Hundah, Tavona Chihambakwe, and Joseph Mandizha – to the Zimbabwe schools basketball team. Our success was built on the legacy of sweat and tears of the 1988 team, and no matter how well we performed during our season, they would always be our heroes.
In one regrettable measure, however, we were exactly the same as Sludge and Co. Despite our revamped court, our reinvented look, our reformed style of play, and our resolve to compete tenaciously, we still failed to beat P.E. during the regular season. We lost to them once in the first term, and once in the third term. In unbelievably similar games with correspondingly painful outcomes. Both were one-point losses, 25-26 in the first game, and 36-37 in the second. Both games came down to free throws, and both times, it was the same player on our team who missed the final shot.
"You guys have become convinced that it is your fate to lose to this team," declared an exasperated Coach Admire. "You have unnecessarily put a ceiling on your expectations. You seem hounded by the past and you don't appear to actually believe you can beat P.E. But you are wrong. They're not better than you. They're not. You've got to absorb that. And you need to get them out of your heads," he continued. "You'll never beat P.E. on the ball, until you beat P.E. on the brain."
"And another thing," Coach Admire concluded, turning his focus to one specific player. "Zamchiya, for crying out loud. Please, man, I beg! Work on those free throws, guy."
"Yes Coach," I responded sheepishly, looking at nobody in particular.
Before long, it was time for the Major Layland championship tournament. The rules allowed schools to field a squad of up to twelve players. A first five, a second five, and two reserves who could be brought into game rotation as needed during the course of the tournament. We went with eleven: Joseph Hundah, Tavona Chihambakwe, Clive Rugara, Brooks Mparutsa, Tamuka (Tami) Kuimba, Marlon Layton, Joseph Mandizha, Peter Menezes, Chris Wilmot, Pfumo Mubako, and me.
The tournament kicked off on Saturday September 28th, 1991, at Allan Wilson High School, which was right next door to P.E. Our first round opponent was Thornhill School from Gweru, a city in the central Midlands province of Zimbabwe. We had seen them play at the previous year's tournament, and our coaches had appropriately scouted and prepared for them. So we won by 20 points, 46-26.
Peterhouse was next in the quarter finals. Our strategy on defense was to shut down their best players and pick up their shooters as early as half court, to deny any open shots and quickly tire them out. Our lockdown defenders were Brooks and Tami, whose stifling man-to-man defense was could unhinge almost any offense.
Tami was a rugby player who happened to have the talent for basketball too. He was built like a tank with trees for thighs. Yet, he was light on his feet. He lept like a gazelle and was immovable when defending the low post. Brooks might have been our fittest player. He had an aerobic engine that went on forever. He would pursue opponents everywhere and harass them all over the court.
"Come on, bruh. Come right through me. I dare you."
Smelling blood in the water, the rest of us would feed like piranhas off the intensity that Tami and Brooks emitted. In our matchup, Peterhouse, an otherwise high-scoring team, crumbled as a result of our defense, 44-27.
In the Sunday semi-final game, we were pitted against Founders. The Bulawayo-based school had a historically dominant team, but in 1991, it was a shadow of itself. Our solid defense allowed us to amassed steals and fastbreak points at a frenetic pace and we overwhelmed Founders by 30 points, 73-43. Games like this were opportunities to showcase the strength of our bench. Peter Menezes, Chris Wilmot, and Pfumo Mubako were all six foot, four inches or taller. In Zimbabwe high school basketball that made them oak trees of centers and forwards. They were a block-shot, box-out, and ball-protecting trio. A three-headed monster that crowded the lane and made it almost impenetrable when any one of them was on the court.
An important distinction between the 1991 Saints Wolves and our school's previous teams was the faster pace at which we played the game. Coach Admire and Coach Darius gave us a lot more freedom to run the ball. They also showed us how to do it by giving us practice games against the University of Zimbabwe men's team from time to time. In this looser style of play, we discovered that Joseph Mandizha, our backup point guard, was remarkable on the fastbreak. He played at high speed, hand-in-glove with the basketball. He also possessed a stylish crossover dribble and no-look passing that were far beyond his years. When it came to natural basketball talent, even at the tender age of sixteen, Mandizha was without peer on our team.
Mandizha was not the only young prodigy. I believe we were spoiled to have Marlon Layton as a spot-up shooter on the receiving end of our downhill offense. As an inside joke, we often roasted Layton for having the prettiest jump shot in basketball. Every time he lined up to take a shot, he looked as though he was striking a pose for the cameras. Yet, opposing teams would be foolish to dismiss him as a poser. Layton was a marksman with the basketball. He was a quick-release shooter with adaptable and extendable range that did not compromise his accuracy. If you left him alone, he would punish you – and he would posterize you doing it.
After clouting Founders, the news came to us that we would be going up against P.E. in the championship game.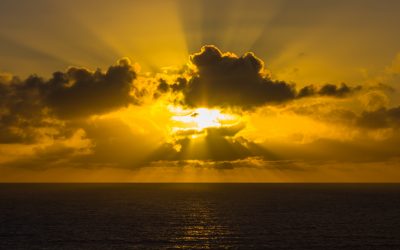 Aside from the title, any writing assignment we did at St. George's College required inclusion of the date and the initialism A.M.D.G. (abbreviation for Ad Majorem Dei Gloriam). The latter was a reminder for us boys. A prompt to help us put into practice a foundational principle of our school community.