Childhood Shorts – Chapter 28: Ting, Ting. Round One
Two separate walls of cheering students flanked the basketball court where the final game would be played. On one side, an army of red blazers. On the other, a battalion of purple blazers. Between them, air that was thick with tension, excitement, and anticipation. Above them, a pregnant sky, with ominous-looking clouds. Together, the blazers and clouds crowded out the sun and cast a dark shadow on the ground. Yet, there were a few passing windows of bright light. Brilliant beams of sunshine that successfully pierced like spotlights through the fluffy firmament. They illuminated the players, making their bodies glisten as they ran on to take position on the court.
The referees shot an eye to the sky just before tip-off and huddled to confer about the rainclouds. Carpe diem, they decided. Make play while the sky holds. The steady wafts of air that blew against their faces made them believe that the clouds might at some point soon disperse. They therefore blew the first whistle and got the first half going.
From the outset, our two teams were evenly matched. We traded baskets early on and kept our gameplay efficient. Neither squad showed any interest in conceding an inch to the other. It was our tacit agreement to fight to the very end. As play progressed though, the Saints Wolves managed to eke out a modest lead, exploiting a few uncharacteristic errors by P.E. That was our lift going into halftime. It was a small advantage over a team the caliber of which we had to take incredibly seriously.
Sweet oranges replenished our electrolytes as Coach Admire and Coach Darius gave instructions and encouragements for the next segment of play. We returned to the court, determined to continue executing on our gameplan. However, right at the start of the second half, the weather stopped cooperating, At first, only tickling our noses with the sweet fragrance of rain, a smell like dust comingled with freshly dashed granadillas. The sun took refuge behind blackening clouds, and the sky lit up with flashes of lightning as the heavens bellowed with a repetition of thunderous rumblings. A downpour then dropped dozens of distended globules of rain that burst violently at our feet upon impact, creating flowing sheets of wetness that wound from baseline to baseline.
"Everyone off the court!"
For almost thirty minutes, the rain was unrelenting. So the officials approached our coaches to figure out where to play the concluding minutes of the game. P.E. suggested their home court which had a roof over it and was just next door. No chance! That was out of the question for us Saints boys. I do not recall our team ever winning there. It would be neutral ground or nothing. The referees therefore suggested we all come back the next day, on Monday afternoon, to wrap up.
On Monday morning, instead of going to school, a number of us played hooky. We gathered at my parent's house, kept company, and watched film from our previous games and a selection of Chicago Bulls and other NBA finals highlights. Our way of remaining free, loose, cheerful, and energized as we waited for the afternoon to come.
When it did, we returned to Allan Wilson. There, we found courtside almost a photocopy of the image and surroundings of the day before. Just without the clouds and the rain. The walls of red and purple blazers were there, and hundreds of secondary schoolboys were in full-on frenzy.
As we completed our usual warm up, Coach Admire called us to his side.
"Be patient on offense. Run the plays. Don't be careless with the ball. Make the unselfish pass. Keep their defense guessing. Take the open shot. On defense, pick them up at half court. Lock down the perimeter shooters. Stay in front of your man. Protect the rim. Box out. Rebounds, guys. Limit their possessions. Take their crowd out of the game. And, of course, be merciless. Punish their mistakes."
The game picked up where it had left off, with both teams scrambling for an advantage. My focus was on defense and I had my work cut out for me. The P.E. small forward I was guarding was playing a spirited game. I made mistakes and picked up unnecessary fouls. Five of them. Which meant I had to exit the game prematurely. Not the Layland finals experience I had envisaged. But there was nothing I could do about it except slink to the bench in disappointment. Coach Admire greeted me with a high-five,
"It's okay, Zam, you did well. We needed that intensity."
I hung my head as I sat down on the bench and rested my elbows on my knees.
"At least I won't miss the final free throws."
Coach Darius noticed my body language and was quick to intervene.
"Sit up, Mubuso. Be confident. The other guys will feed off your energy. You need to make them believe we can win."
He did not have to tell me twice. I got back on my feet and took up my position as chief cheerleader – and what a game it was to support.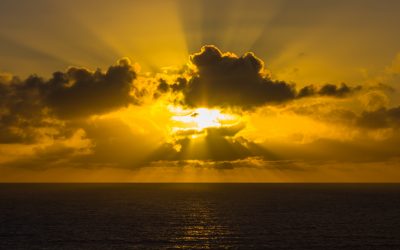 Aside from the title, any writing assignment we did at St. George's College required inclusion of the date and the initialism A.M.D.G. (abbreviation for Ad Majorem Dei Gloriam). The latter was a reminder for us boys. A prompt to help us put into practice a foundational principle of our school community.