Childhood Shorts – Chapter 29: The Good Old Days
Our starting point guard was Clive Rugara, a wizard with the ball in his hands. For a guy who shuffled his feet, Clive was super-fast on the dribble. He had a Magic Johnson type of game. It came with full-court vision that spanned 365 degrees. Clive could see everything. He knew where his teammates were at all times. He would accurately predict their pathways to the basket, and he was guaranteed to make stunning assist after stunning assist. His thread-the-needle, cross-court bounce passes and through-traffic feeds were a thing of beauty. Clive admittedly took a lot of risks. The kind of risks that would get any other point guard benched. But in Clive's hands, the ball was safe and he hardly ever made mistakes. His assist-to-turnover ratio was outstandingly high and that made him a gem on our team.
Clive was not just an asset to the Saints Wolves, though. He was also a thorn in the side of P.E. Earlier that year, after completing his O'Levels, Clive had made the decision to leave P.E. and attend St. George's for his last two years of school. This was a seismic shift in the balance of power in Zimbabwean high school basketball. It elevated our Saints Wolves team from very good to fantastic. For purple-blazer fans, Clive was a turncoat. But to the red-blazer nation, Clive was a revered patriot.
Tavona, our starting shooting guard, was frequently a top scorer in our games. He was one of those athletes whose physique gave him an advantage in almost any sport. By 1991, Tavona was captain of St. George's first-team hockey and vice-captain of the Saints Wolves. On the basketball court, Tavona was a torturous terror. He played inspired defense and he blocked more shots than many forwards and centers in the game. If Clive kept our turnover ratio low, then it was Tavona who kept our steals rate high.
On offense, Tavona had at least three potent moves. The first was his jump shot. Like Chenj in 1988, Tavona had springs in his feet. The only difference was that Tavona would use his, not on dunks, but to elevate over defenders while shooting. He could catch and shoot or go off the dribble to sky-drop a cascade of rainbowing mid-range jumpers on either side of the basket.
The second was his Euro-step layup. His long strides would take him first in one direction, and then in the other as he swung the ball left to right and back again utterly confusing his defenders. Being lefthanded was an advantage, and it took opposing teams forever make the adjustment.
The third was Tavona's version of George the "Iceman" Gervin's finger roll. He used it to confound forwards and centers who failed to understand why they could not stop him. There is nothing more frustrating for a defender than jumping as high as you can and fully extending your arm for a block, only to watch the ball playfully spin over and above your fingers for two points. Yet, perhaps even more irritating is landing back on the ground and seeing the guy who just schooled you quietly smiling to himself as he gets back on defense.
Just as every tree has roots, every good team has a player who anchors it. Ours was Joseph Hundah. Joe, like Sludge, was powerful in the low post. He was agile and responsive on the court. His ball-game was sturdy and reliable. Joe could put the ball on the floor and finish at the rim with either hand. He expressed himself both below and above the rim, manhandling defenders with relative ease. What made him special was his footwork. In 1991, Joe was also captain of St. George's first-team soccer. He brought his football nimbleness to the game of basketball. Joe had a solid jumper, was an elite passer, and could put the ball on the floor. It made him a true triple threat when he was in the game. He was also our most seasoned player, a veteran who had trained with Sludge and Co. back in 1988 and had been a first-team regular since 1989.
As I watched the remaining moments of the 1991 Layland championship game, I could not help but be proud of my team. P.E. was playing very well against us but we persistently held onto our lead. With five minutes left, the game could have gone either way. That is, of course, until Joe did what he did.
P.E. had possession of the ball. They crossed half court. One of their guards pulled up at the top of the key. He had a little room, so out of his hands he let fly a jump shot. The eyes of all the P.E. schoolboys watched eagerly as the ball arced upwards and eclipsed the sun. It followed a reliable path toward the basket. Then it dipped down as it was supposed to. Yet, despite how ardently the purple blazers on the other side of the court were trying to will it in, the ball fell just short of swishing through the net. It bounced off the front edge of the rim and spiraled above the heads of Saints and P.E. players who were trying to box each other out.
When it descended, the ball landed securely in Joe's outstretched and anticipating hands. He wasted no time. Joe whipped the outlet pass to Tavona on his left and flew like a rocket into offense. Tavona found Clive at center court and threaded a pass to his chest. Clive was aware that Joe was bounding ahead and that his defender was struggling to keep up. After one or two dribbles, Clive purposefully powered a no-look, one-hand, long-haul bounce pass toward Joe. It set him up with an unopposed lane to the basket. Joe expected the pass and caught the ball in stride with two hands. He was in rhythm and immediately went into the act of shooting. He took two giant steps for red-blazer nation and elevated with emphasis. Everything around him blurred out of focus, leaving only Joe and the ball and the rim and the air in the eye of the beholder.
"Come on you reds. Come on you reds!"
This was for Leroy Williams and the 1986 team that never had a chance to play at the Major Layland tournament. This was for Sludge and Co. who came very close but ultimately failed to beat P.E. This was for Gus, who had shown us how much fun it was to love the game of basketball. It was for Vusi and Garikai who had helped transform our image and reputation. It was also for Robert Ngcobo, the magician who played with us in 1990 but left St. George's before the 1991 season.
Joe was palming the ball with his right hand as his momentum carried him through the air. Someone from P.E. leapt up and tried to block his shot, but Joe was moving too fast. The desperately swinging arm of the defender missed the ball and instead fouled Joe heavily across his neck. The brashness of the bump would have brought any other player crashing to the floor. But Joe was a wall of muscle and, moreover, he was determined to power himself to the hole no matter what. He continued to rise. Even with the weight of the defender about him, he somehow edged higher and closer to the hoop. At about the point when the resilience of most ordinary men might expire, Joe kissed the ball on the front edge of the rim. He then pummeled it home with an emphatic y'all-didn't-know-I-had-it-like-this-now-did-ya statement-making, rim-shaker of a slam dunk.
Our teenage assembly went berserk.
"It's over! It's over! I tune (tell) you, it's over!" Red-blazer nation was in full pandemonium.
The referee blew his whistle. "Basket good. And one!" He motioned Joe to the free throw line. Joe casually stepped up, knocked down the shot. He completed, what in my view, was the most significant three-point play in the history of Saints basketball. This was for the free throws I had missed. The ones that had cost us the two regular-season wins against P.E.
In the aftershock of Joe, there was still enough time on the clock for P.E. to make a run. But the team's courage was sapped and the players' self-belief had been hollowed out. From that point on, the purple-blazer squad would only go through the motions right up until the final whistle. We therefore rose to a monumental 10-point victory, 51-41.
The eleven of us, who had started this journey together, lifted up the coveted Layland shield in unison. Joe, Tavona, Clive, Brooks, Tami, Joseph, Marlon, Peter, Chris, Pfumo, and me. We were all champions. And poetically too, as our win came the same year our heroes, the Chicago Bulls, had for the first time bested the rest of the NBA. We had finally taken care of unfinished business and put our nemesis to rest. Competing against P.E. would no longer be our Kobayashi Maru, no more a no-win scenario.
In his narrative, captured in the 1991 St. George's College Chronicle, Coach Admire shared this heartwarming commentary:
"These are the 'good old' days for basketball at St. George's College. After being in the race for the Layland Shield for so long, we finally captured it, and in grand style, when we overwhelmed our arch-rivals Prince Edward High School. The players and their schoolmates will spend the next eight months walking around with their chests out and an air of pride that goes with success."

"However, the question that remains is: What was so different this year that enabled us to cross the threshold and win the Shield that eluded us for nine years since we last won it? Over the years the coaching department faced difficulty in selling to the players the philosophy that development does not begin and end at official school practice, but rather each individual owed it to the team to put in his own individual practice. There had always been reluctance to do this, and when extra team practices were called during the holiday preceding the third term, they were poorly attended. It has been this reluctance to go the extra mile that had previously held us back. This year, the team set their minds on this, and more time was spent practicing as individuals and as a team. This commitment and dedication which we have advocated, should be a way of life, not only for basketball, but for every aspect of one's life. In other words, to be successful one must be prepared to go the extra mile."

Mubuso Zamchiya must be commended for playing the captain's role exceptionally well. He was a true leader who provided the motivation and togetherness that was required. Tavona Chihambakwe needs mention for his work ethic which made him a reliable player in offense and defense. Players intending to qualify for the first team must learn from him that hard work will always be rewarded. This feature of his game earned Tavona a place in the Mashonaland and the National Schoolboys' teams, ahead of some teammates who, talent-wise, may have had the edge on him."
What Coach Admire did not convey, however, was how great an impact his leadership, and that of Mr. Fernandes and assistant coach Darius, had on our lives. It was because they believed in us that we went the extra mile.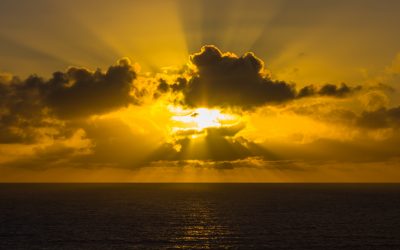 Aside from the title, any writing assignment we did at St. George's College required inclusion of the date and the initialism A.M.D.G. (abbreviation for Ad Majorem Dei Gloriam). The latter was a reminder for us boys. A prompt to help us put into practice a foundational principle of our school community.