Childhood Shorts – Chapter 30: The Real Fall Guys
There is a chorus of crickets and frogs, and other creatures as well. Its sounds pierce the silence of night just as the light of the new day begins to perforate the darkness. The calls are joined by the noises of birds, and of primates, and types of wild dogs. When their signals subside, the audience is greeted by much more domesticated utterances. A cockerel crows again and again until it is echoed by others around it. A dog starts to bark and another one howls, as the voices of children surround it. The chatter of mothers punctuates the exchange. Then the dark screen comes to life with a tapestry of vignettes that captures the life of the area. Viewers discover that the scene is the Crossroads Settlement based in the Cape Province, at the height of apartheid hysteria.
A man relies on the emerging sun to give light to a mirror as he shaves. A boy takes a walk and a woman carries a bucket as she passes men sitting by a fire. Behind them is the shell of a car that is rusted, much like the shantytown where it dwells.  A mother rests on the edge of her bed as she suckles an infant for breakfast. Her three other children gain a moment's more sleep before the momentum of day takes them over. A seamster attempts to get ahead of his tasks as he works on a piece of clothing. A woman, balancing firewood on her head, puts to scatter the chickens in her way.
The houses are back to back to back, and makeshift as much as they are miserable. They have merely wooden poles as means of support, and roofs made of corrugated iron. A boy pushes a wire car that is homemade. A girl catches up with schoolwork by the light of a kerosene lamp. Behind her, a poster of Madiba brightens the room as it kindles the fire of her hope. Two women sit close in the pews of a structure that looks like an open-air church. A man takes a walk through a narrow side street with a dog that runs up close beside him.
Nearby is a boy, young and small-looking, sitting on a platform up on a tower. He awakes quite suddenly to the thundering barrage of the wheels of vehicles that are armored. His eyes open wide, one can tell from his face that his only emotion is horror. His commotion is caused by the arrival of the South African police, whose agenda is to perturb the docile peace of the sleepy people of Crossroads. Sounding the alarm, the boy shoots right up. He hustles quickly down the stairs. He flies through the shanty and blows on his whistle with the cry of a great emergency. He is desperate to warn, as best as he can, all dwellers about this impending terror. Right to the bouncing blood vessels in his bounding feet, the boy is praying that the whole community will escape with their lives and continue in hope for the end of this era.
These are the vivid opening scenes of Cry Freedom (1987), a film about South Africa starring Kevin Kline, Denzel Washington, and Penelope Wilton. It was directed by Lord Richard Attenborough. The movie has a special place in my heart, not in least because it was filmed in Zimbabwe.
During the 1980s and early 1990s, Zimbabwe had a small, but budding and vibrant motion picture industry. Even before independence, the country was recognized by filmmakers as an attractive place to shoot on location. They took advantage of Zimbabwe's savannah landscapes to bring action-adventure and war-themed stories to life. The pre-independence cannon includes films like The Naked Prey (1965), Shanghai Patrol (1968), and Albino (1976). Post-independence, Zimbabwe continued to offer an ideal place to produce pictures about South Africa, apartheid, and the southern African region as a whole.
The major shot in the arm for Zimbabwe's moviemaking sector was the local filming of King's Solomon's Mines (1985) which featured Richard Chamberlain and Sharon Stone. It was the fourth film adaptation of Henry Rider Haggard's novel of the same name, which he released a hundred years earlier in 1885. The novel romanticizes the western world's burgeoning interest in archeological discovery. It indulges the then deepening desire of world-claimers to unearth hidden treasures from the troves of the so-called unchartered planet and the unexcavated past. Haggard drew inspiration for his book from his own travels in southern Africa. While there, he became aware of the region's extensive mineral wealth and awestriking wonders, like the ruins at Great Zimbabwe.
Haggard based his main character, Allan Quartermain, on the life and adventures of Frederick Courtney Selous. Haggard actually met the British hunter and explorer while travelling on the continent. Selous, who lived between 1851 and 1917, is said to have trekked from the Cape of Good Hope to Matabeleland. Where according to his own claims, he received permission from Ndebele King Lobengula to hunt game wherever he liked. He apparently did so all the way up to the Congo River basin. Notably, Selous was later instrumental in helping Cecil John Rhodes bring Manicaland, my home province, under British colonial control.
The 1985 movie was more a tongue-in-cheek romp in the style of Indiana Jones and the Temple of Doom (1984) than it was a true reflection of the book. That did not matter. The production still had a huge effect on the Zimbabwean film industry. It demonstrated that a Hollywood quality movie could be executed there. Its success served as a catalyst for a stream of other international films that were shot locally in its wake. These include: ­Allan Quartermain and the City of Gold (1986), the sequel to King's Solomon's Mines; Mandela (1987), starring Danny Glover and Alfre Woodard; Going Bananas (1987), featuring Dom DeLuise; the French film, Itinerary of a Spoiled Child (1988); World Apart (1988), an anti-apartheid drama; A Dry White Season (1989), starring Donald Sutherland, Jurgen Prochnow, Marlon Brando, Janet Suzman, Zakes Mokae, and Susan Sarandon; White Hunter Black Heart (1990), which featured Clint Eastwood; Morgan Freeman's The Power of One (1992); The Lost World  (1992), starring John Rhys-Davies; A Far Off Place (1993), featuring Reese Witherspoon; Raoul Peck's Lumumba (2000); and Bopha (2009) by Morgan Freeman.
Cry Freedom followed on the heels of King Solomon's Mines and is perhaps the most influential film ever shot in Zimbabwe. While not in the league of other films by Lord Attenborough, like Gandhi (1982) for example, Cry Freedom became an important picture in its own right. It tells the story of an improbable relationship between black South African activist, Steve Biko, and white South African journalist, Donald Woods. The film was based on two books by Woods, Biko (1978) and Asking for Trouble (1980).
Steve Biko was a pivotal voice in the narrative arc of South Africa. If Nelson Mandela was to the antiapartheid struggle what Dr. Martin Luther King Jr. was to the civil rights movement, then Steve Biko was to South Africa what Malcolm X was to America. An intelligent, fearless, and unyielding advocate for black consciousness and black empowerment.
Biko said and wrote what he liked despite the powerful machinations of the apartheid machinery that worked so aggressively to stop him and silence him. He was several times detained, harassed, imprisoned, and finally, tortured wretchedly and killed. His death shook South Africa to its foundations and echoed around the world.
Woods was persecuted for his affiliation with Biko. So was Lord Attenborough when he visited South Africa on a reconnaissance mission before filming. Rather than be deterred, Lord Attenborough pushed forward with the making of the film. He and his team decided to shoot in Zimbabwe which offered a similar landscape and population. The Zimbabwean government co-financed the production despite threats and propaganda from South Africa. Zimbabwean filmmakers and industry professionals also participated in major ways.
Once filming began, the scenes were largely shot out of sequence, but the opening frame was captured early on in production. As Woods explains in his book, Filming with Attenborough: The Making of Cry Freedom (1987), the producers wanted to launch the movie with a gripping sequence that would place the film unquestionably in the storyline of apartheid South Africa. They decided that the first scene should retell the account of the November 24, 1975 South African police raid on Crossroads Settlement in the Cape Province. The film would open with a selection of both still and moving vignettes. These were designed to evoke an immediate sense of context that might accurately reflect life as it was in the settlement. These pallets were to be followed by shots of a boy waking up on a platform that oversaw the community. As the script went, his sleep would be disturbed by the shocking noise of police vehicles and military trucks coming into the area. The angst that would suddenly overwhelm his expression as he rises was meant to foreshadow the persecution the community would face at the hands of the police. The boy's urgent race through the streets would offer a desperate reflection of the impending danger to which the people would succumb. The objective of this opening was to make viewers instantly aware that Steve Biko lived and worked in an impossibly perilous and menacing atmosphere. One that was purposefully intentioned toward unrelentingly oppressive rule over South Africa's black people.
With clarity as to how the opening scene should flow, the directors held auditions to find a suitable candidate to play the role of the boy. At the end of the casting call, it was our Homies R. Bad.d. crew member and child actor, Kura Chihota, who had landed the gig. We were thrilled for him, each one of us eager to live vicariously through the tales he would tell of his experience when filming was done.
Before shooting could move forward, however, an important logistical challenge needed to be addressed. The directors had intended for the opening scene to be filmed as one continuous take. They wanted audiences to see the boy wake up, descend from the watch post, and run down the street blowing his whistle — all in one movement. To achieve this effect, the camera was set up on the watch post so that it would be at eye-level with the boy at the beginning of the take. Then, as he gets up, the camera would follow him until he begins to descend the tower. At that point, the lens would remain focused, through a wide gap in the scaffolding, on the dusty road that ran along the length of the shantytown below. That is where the boy would re-emerge and be seen running as he tries to warn the community.
The problem with this otherwise great plan was that that watch tower was built in a way that made it particularly difficult to descend. Climbing down was cumbersome and took too long. To proceed as planned would mean a lot of dead air in the shot and the urgency of the scene would be lost. The initial solution proffered was for Kura to jump off the watch post and land on a safely stacked pile of soft mattresses below. But the crew discovered that, even for a young boy, dismounting the tall pillar of foam was both clumsy and painstakingly slow.
After some brainstorming, the crew determined that a continuous take would work only if two boys were employed for the scene. One, namely Kura, to do the acting and the jumping off the watch tower. Another boy, a body double, to take off running down the street as soon as Kura landed on the stack of mattresses. The plan was solid. The team just needed to find that other body-double boy.
"Wanna be in a movie?"
"What?"
"I said, you wanna be in a movie?"
"You're stupid."
"No, I'm serious."
"Shut up."
"I'm not kidding."
"Your movie?"
"My movie."
"Dude?"
"Dude."
"Dude!"
"Dude."
"Dude."
"Great. I'll tell my mom."
I was floored. It was all I could think about for days. I was going to be a stuntman. In a movie. Like Lee Majors from The Fall Guy (1981 to 1986).
"It's not really a stunt, hey," corrected Kura. "All you have to do is run down the street. And blow a whistle."
"Shut up. Am I not doubling for you?"
"You are, but it's pretty idiot-proof . . ."
"Hush now. Didn't they bring me in because there is something you, the 'actor,' cannot do?"
"Well yes, but . . ."
"But nothing. That's what stuntmen do. End of story. Hollywood, here I come!"
"I'm already starting to regret this."
Filming was planned for sunrise. I was picked up at 4am and shuttled to the set in the back of a pickup truck. Breakfast was served when we arrived. The caterers had tanks of coffee and trays filled with scrambled eggs, bacon, sausages, toast, and baked beans.
"This is what the stars eat!" I kept thinking as I chewed down on my food.
We went to wardrobe after breakfast. They outfitted the two of us identically in artificially weathered and worn shorts and vests. We made our way to the set, where coaches helped us execute our tasks. We gave our best, and filming went on without a hitch.
It was an incredible experience overall. But the most fun Kura and I had was in exploring the realistic Crossroads set between takes whenever we managed to give our minders the slip. We skipped through the narrow streets, crawled under constructed barriers, and squeezed through the openings between the shanty houses. One day, we ran until we found ourselves beneath a cross inside a makeshift church where the attention to detail was remarkable. A real Bible that rested upon a red cushion near the pulpit contributed to making the structure feel like a true place of worship.
"This room is incredible."
"I know."
"I can't believe they did all this work. It's so real."
"I know."
"We're very fortunate to be here doing this, man."
"I know."
I think it was the second last day of filming when we were invited to meet Lord Attenborough in person. He was sitting on set in his directorial chair as we approached him. When I saw him, I thought he rather resembled Father Christmas. Except that he had black-rimmed glasses, no white beard, no red suit, and no reindeer standing to attention in the background. It was more his demeanor that inspired the likeness in my mind. He had a rosy personality and eyes full of joy. There was freedom in his engagement and a playfulness that suggested a childlike heart.
"Hello boys."
"Hello Mr. Attenborough, sir. We are very pleased to meet you."
"The pleasure is mine. Thank you for helping me make this very vital film."
He asked us to share a little about ourselves, how old we were, where we lived, and where we went to school.
"We are making history here, boys, by sharing history with the world. This is a crucial period in the life of your continent. It is important that you stay in school, and study hard, and grow up to make your mark on the world. Like Steve Biko did in his time. The world will be better off if you do."
I never got to meet Denzel Washington which was my only regret from the whole experience. He was filming in another part of town, on a completely different set. I nevertheless considered it a treat to have played a miniscule part in helping the world learn more about Steve Biko. We, in Zimbabwe, were free. South Africa was still waiting. I certainly was not Superman swooping into Robben Island to scoop up Nelson Mandela. But Kura allowed me to take one small step for a Lee Majors wannabe and also be part of one giant step against apartheid.
Steve Biko was a true fall guy in his generation. A champion who took on the deadly task of resisting injustice. He cried, "Freedom!" so that others might live to see liberty.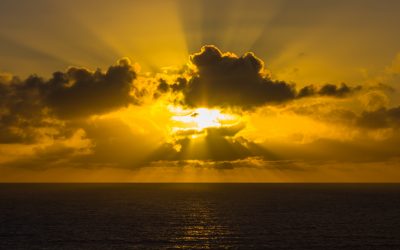 Aside from the title, any writing assignment we did at St. George's College required inclusion of the date and the initialism A.M.D.G. (abbreviation for Ad Majorem Dei Gloriam). The latter was a reminder for us boys. A prompt to help us put into practice a foundational principle of our school community.