Childhood Shorts – Chapter 35: The Beast
I continued to prioritize basketball even after I completed high school. Zimbabwe had a budding men's league that boasted competitive teams. I first joined Hellenics Basketball Club where Sludge and a few other St. George's College graduates were playing. Then I moved to the Varsity team at the University of Zimbabwe to play with Gus under Coach Admire again. Practices and games were held in the evenings, and since I did not have consistent access to a car, I regularly hitched a ride home with Gus.
The main inconvenience of not driving myself to and from practice was the convention we had at home of locking the front gate at about 8pm. This was also the time of night we released the dogs into the yard. Gate keys were kept with car keys. So anyone driving home after 8pm would simply unlock the gate, inch the car in, lock the gate again, and then direct the car up the driveway to the house. Anyone hitching a ride home would need to have their friends honk the horn until someone came from the house to unlock the gate. To me, that was a lot of trouble. Trouble for the neighbors from all the hooting. Trouble for my friends from all the waiting. Trouble for whomever would have to walk down the driveway in the dark to unlock the gate and let me in. It was easier for everyone if I just scaled over the gate and walked up the driveway myself. That accordingly became my regular habit. Essentially what I did every night. Including that particular night. The night which marked the last time I would play basketball again for a while.
"Thanks for the ride, Gus."
"No worries, chap. But you were terrible at practice. I hope you wake up tomorrow a better player."
"Whatever, man. You know you're the king of turnovers, right?"
"At least I can dribble the ball."
"Yah. Right off your feet and into the stands."
"Anyway, look. Are you sure you don't want us to wait until someone comes to open the gate for you?"
"No, it's cool. I'll just jump over like I usually do."
"You're a natural born mbavha (thief)," joked Gus. "You know that right? I wish you'd bring ups like that to basketball court. You'd be dunking on everyone all day."
"Keep the jokes coming. I'll see you guys tomorrow. Thanks again for the ride."
"No sweat. We're out like a broken lightbulb."
"Cheers."
I climbed up and over the gate, landing on the other side as Gus slowly reversed his car. I watched the beams of his receding headlights work down my tracksuit, onto the ground, and away from the gate as he turned and drove away. I noticed that it was a darker night than usual. The trees and the bushes in our yard appeared as silhouettes. So did the three moving shadows that, like tumbleweed, were rolling briskly toward me. It was the Rhodesian Ridgebacks racing out from behind the house.
"Ginger! Digby! Rex! Come here, doggies. Good dogs. Come here. Come here."
The three large hounds decelerated immediately upon hearing my voice. They skid to a halt inches from my feet. Dust and grass rose up in small clouds from the friction made by their paws digging into the ground. They were panting, huffing, and yipping with excitement, wagging their tails as they jumped up to greet me. I patted each one and hugged them before I continued up the driveway. They followed closely behind me. Rusty was conspicuous by her absence.
The Saint Shepherd had experienced a miscarriage a few months earlier. Losing her first litter of puppies had sent the already antsy animal into a spiral of unpredictable anxiety. She developed a Jekyll-and-Hyde personality, one moment acting her typical self and the next, becoming more impatient and snippier than usual. We all expected her to normalize after a little while.
I was about a third of the way up to the house when Rusty finally made herself visible. She came bounding down the driveway. I could hear the soft thud of her large paws on the ground as she beat a path directly toward me.
"There you are, Rusty. Come on, girl. Come here."
Unlike the previous nights, Rusty was galloping, not trotting. Instead of wagging, her tail was erect like the mast of a battleship, or the sword of a warrior poised in combat. I was not sure at first, but as she neared me, I could faintly hear her growling under her breath.
"Rusty, it's me. Slow down, girl. It's me."
At fifteen feet away, Rusty was still motoring. At ten feet, she persisted at speed.
"Rusty!"
The rest happened at a dizzying pace. Rusty jammed both front paws into the ground at five feet. She leveraged her weight to swing against the momentum of her movement, forcing her body lower so that she was almost sitting on her haunches.
"Rusty, stop!"
The Saint Shepherd rippled all her power into her hind legs and then exploded from the ground like a shell out of the chamber of a cannon. She was immediately airborne. Four feet. Three feet. Two feet. A ferocious furball of fiery, flared-nostril fury.
"It's me! Rusty, it's me!"
It was certainly Rusty in bodily form but her eyes were devoid of her soul. Neither playful pup nor vigilant guard dog was present. Only a belligerent beast clearly intent on causing me harm.
I raised my right arm, purely out of instinct and driven by the adrenaline of self-preservation. The beast crashed its torso into mine and sunk its teeth into my forearm, the only obstacle between its jaws and my neck. The force and weight of it made me stumble backwards several steps but I was able to remain upright. I shook my arm aggressively in an attempt to parry away the beast. Its teeth ripped the sleeve of my tracksuit as it tore away revealing my bare forearm and the fresh puncture wounds in my flesh.
This surreal faceoff created a confusing quandary for the Rhodesian Ridgebacks. Was the beast at fault? Or was I, the boy they thought they knew, an enemy, imposter, and intruder? The three dogs barked at the beast and also at me, unsure of with whom to align.
I let out a cry as it suddenly occurred to me that I was in deep distress. Beads of blood began dripping down my arm like water droplets from a leaky faucet. The distinctive aromas of both blood and fear reached the noses of the four dogs and solicited a Pavlovian response. For years, Rusty and the Rhodesian Ridgebacks had formed associations between certain human sounds and the corresponding behavior expected of them as dogs. When their masters communicated commands confidently, the dogs learned to respond with submissive obedience. When intruders screamed in terror, the dogs became accustomed to continuing their hostility. My screaming, though confusing because they had believed me to be their master, ultimately convinced the three Rhodesian Ridgebacks that I could only be an imposter. They therefore took up position alongside the beast as the last line of defense in protection of our household.
Ginger lunged at my left arm and caught my elbow with her canines. She was smaller than Rusty and it took less work to push her back and create space between us. Since my path to the house was blocked, the only viable escape for me was retreat, a return to the outside of the yard. I was not about to squander my opportunity. So I turned and ran, hoping desperately that I would have sufficient time and strength to scale over the iron gate back to safety.
To my surprise, I reached the gate ahead of the dogs. I hopped up and got my elbows over the top, and then pulled with every ounce of strength I had left. I felt a rush of optimism as my beating heart pumped determination all throughout my body. Desperation had heightened my reflexes and my nerves had remained calm enough for me to act. My legs and feet rose with me. So rapidly in fact that I became fully convinced that I would make it over.
Digby and Rex, however, had been snapping at my ankles even as I hastened to the gate. As I clambered half way over the iron railings, the two dogs jumped up after me. I felt their claws suddenly press and pin the back of my thighs against the metal gate. Then came the hot agony of their teeth inching into the back of my knees. Despite the pain, I continued to hoist myself upwards. The dogs dragged downwards, jerking their muscular necks in an effort to dislodge me from the gate. I held on, but it became clear that I was no match for the two powerful all-purpose renaissance hounds, aided as they were by the forces of gravity. As they tugged at my legs, the flesh in my calves began to lacerate. Within seconds, the two dogs managed to collapse me to the ground in an exhausted heap of limpness and resignation.
A hot tear slid down the side of my face as I lay helplessly on the ground surrounded by the four woofing weapons of destruction. I found myself in one of those moments you see in the movies when the life of the protagonist flashes before his eyes. Except I did not experience that cliché. Instead, as the four dogs circled about me, I began to wonder which one of them would end my life. They were all close enough for me to feel the warm stink of their breaths in my face. Would Ginger lock her jaws around my neck? Or might it be Digby, or Rex, or the beast? At least it would not be Rusty. Not the playful pup. Not the vigilant guard dog. My mind was trying to shield me from the truth. To cloak me in a comfort blanket of denial. To fold me into a fluffy fairytale of pretense in which Rusty and beast were not one in the same. The dog I had raised on the floor of my bedroom would never betray me like this.
Before long, my eyes began to grow heavy. My breathing also shallowed out. I felt strangely warm and was quickly overcome by the desire to sleep. The barking and growling of the dogs transmuted into muffled echoes that sounded in my ears like the droning of the engines of a myriad of racecars. My thoughts also drifted away from the dark reality my flesh was facing.
"Get away! Get back! Get Back!"
Then I heard a voice. It was a vast and beautiful baritone. It made awareness flush back to my brain and I suddenly became very alert once again. My eyelids opened to the welcome sight of the four dogs backing off. I also recognized the two legs of my brother, Bongai, straddled as they were over my broken body, giving me protection. My big little brother was whipping a broom to and fro creating a circumference of neutrality between me and the dogs.
His thundering bass bellowed out stern commands that reverted the dogs to subservience. Thank God for this gift of grace! Bongai had been watching television in the house – not doubt one comedy or the other – when he heard the barking dogs and my loud screaming. In an instant, he knew what to do. He immediately sprang into action. He flew out of his chair, grabbed the broom, and sprinted down the driveway to rescue me.
With the dogs finally at bay, Bongai wrapped his solid arms around my frame. He raised me up and leaned me into his broad shoulders. Then he dragged me up the driveway toward the house, keeping the dogs at broom's length. By the time we reached the threshold, the Rhodesian Ridgebacks had become docile and they appeared to be remorseful. But the beast, in quite unnerving manner, continued to put out a growl.
"You okay?"
"I'm not sure. Thanks for saving me."
"It's all good. I got you. You're my brother."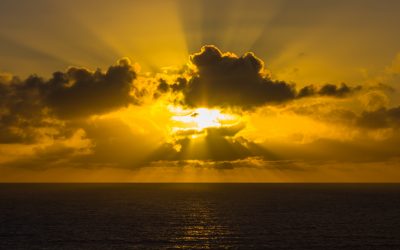 Aside from the title, any writing assignment we did at St. George's College required inclusion of the date and the initialism A.M.D.G. (abbreviation for Ad Majorem Dei Gloriam). The latter was a reminder for us boys. A prompt to help us put into practice a foundational principle of our school community.