Childhood Shorts – Chapter 37: Man in the Window
Mommy was nowhere to be seen. But a group of orderlies rushed out to the parking lot. They took hold of the man and ushered him into the building, back to the solitary confinement of his ward. Our chests were still heaving when mommy finally returned. It was several minutes before we could coherently articulate what had transpired in her absence.
She listened to us and then she laughed.
"It's not funny. It was so scary, mommy!"
"I know you were shocked. But you're okay. You were safely locked in the car and the man wasn't trying to harm you. He was just saying hello. That's not scary. What's scary is how people with mental health challenges are treated. Not by you children, but by adults who should know far better. I think it is the world that is mad. Not these patients."
Mommy's words were thought-provoking. But our Chainama visit was still terrifying. Indeed, it would remain the most harrowing hospital experience of my childhood. The gregarious greeting of the guy in the gown guaranteed that. Even my 1992 trip to the emergency room in Harare was no comparison. I had gone there following my brutal brush with Rusty and the renaissance hounds. Of course, I was in shock when daddy drove me to the hospital. In denial too as the doctors and nurses fought back the fire in the wounds the fangs of the dogs had inflicted. But not frightened. Humiliated, yes. Also a little bit humored, as I could see the irony in the situation. Being bitten by my own dogs in my own yard? A classic catastrophe if ever there was one. 
Part of me preferred to be angry as the medical staff persevered to placate my pain. Surrounded by all those bloody gauzes, the miles of bandages, and the intoxicating alcohol-based elixirs, outrage was what I desired. To be furious at the beast for betraying me after everything I had done over the years to rear and raise the playful pup. To be annoyed that I had arrived at home later than 8pm. To be upset that padlocks were necessary on our gate in the first place or that there were guard dogs at all in our yard for that matter. To be mad that I might never play basketball again. I longed to be livid. To feel the fervor of frustration. But my heart instead prescribed just spoonful of embarrassment dissolved in a deep gourd of gratitude.  
Perhaps it was because I found myself flat on my back in the sterile, neutral, and dispassionate environment of the hospital. With only a patient's gown to cover my body, maybe I felt exposed. Not only physically, but also emotionally, and in some ways spiritually too. Perhaps the stillness of it all made me more contemplative than usual. To be sure, there is something about an infirmary that strips a person of pretense. Hospitals are places where wishes are either delivered or dashed. Where we are born, where we are treated, and sometimes where we die. Hospitals offer a sobering context where even a teen can come to terms with the fleeting nature of mortality. I think maybe a moment of lucidity gave me clarity on how truly blessed I was to be alive. Perhaps the thought of it made me thankful.
Yes, I was grateful. For the days that had been and the years that were still to come. Appreciative, that I had been brought safely to the threshold of adulthood (my close encounters with Ross and Rusty aside, of course). Overwhelmed, because my parents had made such a hefty investment. By constituting our family, they had generated a splendid vehicle for our passage through childhood. It was just as fantastic as the French automobiles which had ported us around Lusaka.
The latchcar life they afforded us might have been a little sheltered. But we never felt trapped or unfree. Mommy and daddy were themselves the hydropneumatic suspension that gave our childhood the smooth, sliding, pimp-would-be-proud quality kind of ride it enjoyed. They had cushioned us with the plush upholstery of love and had filled our days with the engaging gadgets of education, exposure, and entertainment. We had more than plenty to keep us busy. Best of all, they had given us each other. Siblings, so that in life we would never be solo. Instead, we would keep company, mutually temper anxieties, and help each other stay out of danger. We would be our brother's keepers. Just as Bongai had been when he rescued me from the clutches of the canines earlier that night.
I thought again about the man at Chainama. It may have been the lilt of liberty in our lollygagging that had allured him to the car. Our cocooned confinement in the vehicle must have appeared to him both secure and satisfying. Quite unlike the madhouse that incarcerated him most of the day. His was an asylum where solitude and sadness were the bottled balm prescribed for his want of connection. Perhaps he did indeed crave to flee into the freedom of our French automobile. Who could ever blame him at all if he did?
I drank my gratitude down to its dregs. The wounds of wolves can be worked on, but a child cannot choose the chariot into which he is born. Mine had made the wild roads navigable. It had carried me safely. Through labor pains, as new African countries were being created under the craziness of colonialism. Through teething pains, as those nations were nursed under the bedlam of bigotry. Through growing pains, as our societies struggled under the instability of imperialism. Through learning pains, as our people searched for identity under the disruption of despotism. I had survived and my chariot had brought me through. All because of them.
Yet, even as I sat in the Harare hospital room, I felt the bubble of my thankfulness burst. It had rubbed against a thorn of anxiety and the air of lightness about me had quickly dissipated. My mind was raising questions about the future. What would it be like for me?
Not much about the African roads had changed in almost twenty years. Travel still had its vagaries and the risks of hydroplaning, being t-boned, or rolling backwards into the street all remained real. The world continued to be a madhouse. Zimbabwe was still finding its feet in 1992. With Nelson Mandela newly freed, South Africa was only just negotiating a tricky pathway to democratic governance. The youthful hopes of Steve Biko and Patrice Lumumba were long dead. Namibia was a de facto colony, and Mozambique was still adapting to the loss of Samora Machel. Ethiopia, Ghana, Nigeria, and Zaire were among a number of nations being governed by military regimes. Angola was embroiled in armed conflict and Ugandans were lamenting the massacre of thousands of their men and women. Much of west Africa was destabilized, and the geopolitical and economic pan-African aspirations of leaders like Kwame Nkrumah and Julius Nyerere had long since failed. Whither the future of the continent? Whither then the potential of young people like me?
I realized I was beginning to panic, lying there in my hospital gown, staring at the ceiling. What alarmed me was the thought of having to navigate this mad world for myself, away from the cocooned comfort and care of my parents. University was on the horizon. The need to make a living would soon follow. As would the responsibility to play a part in moving Africa forward. Was I prepared for all that? Especially on a continent as tumultuous as ours. Would I make the right decisions and take the best courses of action? How would I manage vicissitudes beyond the scope of my own control? It may have been medication that was messing with my mood. But my impending transition away from home was sitting heavily as a boulder upon my chest.
It was as if I had become an overanxious doppelganger of the man in the gown at Chainama. For I too found myself pressing my heart against the windscreen of my childhood. I too was eyeballing the past with envy. Thrusting stubby fingers in toward my memories, and mouthing dry, swollen calls, hoping that somebody would open the door and let me back in. Adulthood loomed like unmanageable craziness. With its range of burdens, responsibilities, challenges, and, of course, the absence of a guarantee?
"You can keep it," I muttered to myself. "No chance I'm ready for this."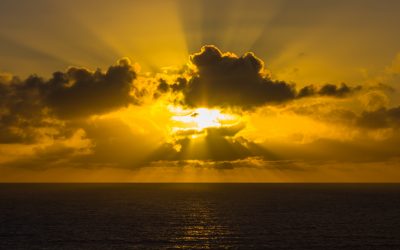 Aside from the title, any writing assignment we did at St. George's College required inclusion of the date and the initialism A.M.D.G. (abbreviation for Ad Majorem Dei Gloriam). The latter was a reminder for us boys. A prompt to help us put into practice a foundational principle of our school community.