Childhood Shorts – Chapter 38: Greater Glory
Aside from the title, any writing assignment we did at St. George's College required inclusion of the date and the initialism A.M.D.G. (abbreviation for Ad Majorem Dei Gloriam). The latter was a reminder for us boys. A prompt to help us put into practice a foundational principle of our school community. That in everything, including academic study, we were expected to work to the greater glory of God.
The motto was an upward call. A representation of the belief that even the most mundane aspects of our formal education were part of an integrated, holistic, and providential plan. In learning, as in all other endeavors, we were summoned to be instruments of God's peace. The custom of prefacing our written thoughts with the abbreviation A.M.D.G was established on the basis of two observations. We remember what we write, and we live by what we meditate. It was the hope of the school's Jesuit founders that this daily repetition – the recurrent communion of pen, hand, head, and heart together around an impetus to please God – would help boys incline their character, attitudes, and behavior heavenwards.
This was a powerful ideal and a custom to which we all adhered. But the ritual had little practical efficacy in conditioning our conduct. That is not to say there were no God-fearing students at St. George's. Of course there were. However, penning the abbreviation was merely an act of compliance for most. A thing we did because we had to. Not evidence of God's preeminence in our schoolwork or our lives. In fact, by measure of our frequently devilish behavior, much of what we did actively worked against, rather than advanced, the aspirations of the ambitious motto.
Case in point, after only a few months at the school, my classroom cohort of thirteen-year-old boys made a pact to drive away a new female teacher. This victim of our mob mentality was a quiet, timid, and demure personality. A woman who by her sheepishness faced great difficulty in managing our class. We students sensed her vulnerability, interpreted it as weakness, and pounced on her as prey. We dug our proverbial teeth and nails into her back, bearing down until she became overwhelmed by the collective weight of our bullying and berating. She left the school as a consequence and we considered that a victory. In his admonishing words, the headmaster revealed that our cohort had singlehandedly caused the woman to second-guess her calling as a teacher. Instead of feeling remorse, we received his message as official validation of our superiority in the academic food chain. This unfortunate teacher had made a bad choice. By entering the profession, she had unwittingly become a casualty of the natural-selection ecosystem in our school. The lesson was clear. If you do not have a way with animals you should not become an attendant at the zoo.
The productivity of our scheming surprised us and, in the afterglow of our success, the twenty-five of us became a tight-knit group. Emboldened by the teacher's departure, we craved to expand our Lord-of-the-Flies-esque reign of terror. We wondered how many teachers we might hound and harass, and to what heavenly heights our Babelian tower of mischief might reach. Eager to test the outer limits of our disruptive behavior, we designed campaigns to terrorize the teachers with whom we had classes. We meant business. In truth, were it not for the headmaster's highly convincing threats to expel us all, our crusades would have continued unassailably to the nefarious conclusions we envisaged. Yes, our conduct changed thereafter, but not our hearts. For the duration of our six-year tenure at St. George's, we remained, most of us, on the knife's edge of insurrection.
Mr. Tiernan and Mr. Pugh, whose classrooms sat adjacent to each other, were perhaps the only two teachers for whom we did not have a strategy. Mr. Pugh's English literature class was gripping. With all its creativity and imagination, his approach to instruction left no room for misbehavior. From Chaucer and Shakespeare to J.G. Ballard's Empire of the Sun (1984), Mr. Pugh's lessons were literary portals. They ushered us to the heart of texts. They fashioned us into vicarious protagonists who eagerly sought to unpack and comprehend plot after plot in the pieces we read.
Mr. Tiernan taught Latin, an unbearable subject for some students and a nerdish delight for others. Conjugating verbs and reciting nouns in their declensions and cases was either torture or thrill. Whatever the orientation of students coming into his domain, Mr. Tiernan solicited good behavior. His space in large part functioned like a chapel. The Latin periods had a soberness and solemnity, organized as they were around a series of ceremonial protocols. These customs directed the actions, activities, and responsibilities of students. Each forty-minute lesson incorporated introductory rites, readings from the Latin canon, and the equivalent of a homily to interpret them. There were also vocabulary recitations akin to offertory chants, and every period ended with Mr. Tiernan imparting the concluding rites of benediction.
We were not to enter the classroom, sit down, speak, stand up, or leave unless Mr. Tiernan commanded it. When moving, we did so in uniform procession like altar boys respectfully honoring an inviolable cadence. All directives in Mr. Tiernan's class were issued and responded to in Latin.
At the beginning of the lesson:
"Salvete, discipuli."                                        "Greetings, students."
"Salve, Magister."                                          "Greetings, teacher."
"Quid agis hodie?"                                         "How are you today?"
"Optime."                                                        "Great."
"Bene. Sedete."                                              "Good. Take your seats"
"Gratias tibi agimus."                                   "We give thanks to you."
At the end of the lesson:
"Valete, discipuli."                                         "Goodbye, students."
"Vale, Magister."                                           "Goodbye, teacher."
"Bene."                                                             "Good."
"Gratias tibi agimus."                                   "We give thanks to you."
Mr. Tiernan was not an overtly religious man. But there were clear parallels between the liturgical flow of the school's weekly Catholic mass and the pedagogical delivery of his semiweekly Latin class. I think in sum, these similarities underscored why we students cultivated a sort of mystical reverence for both.
Our veneration for mass though was more superstition than worship. We conformed during the sacramental celebration, but mostly because we feared the god we pictured in our minds. He was a hybrid between benevolent dictator and intolerant boogeyman. A deity who gave us life, and air to breathe, and food to eat, but also allowed bad things to happen to good people. He was an absolutist who set strict rules for us to follow, and an executioner who was primed to strike us down or turn us into pillars of salt should we contravene his decrees.
On the bright side, permanent absolution from sin and the gift of eternal life were available from him. But only if we fulfilled a lifelong penitent slog toward perfection in our thoughts and deeds. Rest for our souls, as we understood it, was attainable solely through perpetual work to achieve an impossibly lofty standard. Yet the comical tragedy in it all was that the world had no man remotely capable of living this caliber of life. Circuitous logic made the religion appear to be a con, and our ears heard mocking undertones whenever there was talk of "good news." Indeed, we found little appeal in a vision of heaven we interpreted to be no more optimistic than the painful intermediacy of purgatory.
Try as we might to grasp at this religion, our inquiries came back void. We looked to history but were put off by the testimony of African experience during a century of colonialism. We discovered that the feet which brought the gospel of peace to our parts had come in lockstep with others which marched to the beat of a gospel of war. In both cases, it was white people insisting that black people submit to what they believed. In both cases, black people, at least then, had few options but to acquiesce. Any hope we had was thoroughly deflated by these findings, and our hearts took a progressive turn toward skepticism. We were youth troubled by a niggling suspicion that this so-called god might not exist. That like the boogeyman or Santa Claus, he was a fabrication. An instrument of the powerful few, as Karl Marx had suggested, to subjugate and control the masses.
As young Zimbabweans, we were different from our predecessors. We had the light of independence at our feet, the flame of our forefathers' sacrifice illuminating the path to our future. In other words, we had choices – and we chose, in their honor, not to submit ourselves to the yolk of the same white god who had oppressed them. If he did not exist and we followed him, we would be recolonizing ourselves for nothing. If he did exist, he was a hard task master whose burden was too intolerable to carry. Either way, many of us resolved that A.M.D.G. was a charge behind which we simply could not rally. How, pray tell, could we do anything to the greater glory of a god we could not trust?
All the same, for the sake of expediency in the uncertain reality of our Catholic school life, a number of us yielded and called ourselves believers. But only in the begrudging manner the colonized might refer to themselves as citizens of an occupying state. We presented our offerings of faith in the barest minimum, as the reluctant tributes of the overtaxed. We felt trapped. Neither confident to call this god a charlatan nor ready to embrace his gospel as true. If he was a lie and there was no god, then none of us had any hope at all. But if he was true and the only god at that, then spiritual nooses were already resting around our necks for our denial of him.
"There will be a grinding and a gnashing of teeth," we reminded each other unsettlingly. "A grinding and a gnashing of teeth."
It made best sense to hedge our bets, even if that meant being duplicitous in the way we carried ourselves. In the presence of his priests, we mirrored adulation for this god. But left to our own devices, we preferred estrangement and ignored him in our daily lives. We still engaged in prayer. A paradox, I know. But only through such opportunistic petitions as might be made by a pauper to a rich but inaccessible king. Our confidence in his providence was never higher than the assurance one might gain from a lottery ticket.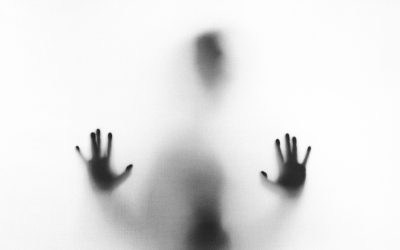 Mommy was nowhere to be seen. But a group of orderlies rushed out to the parking lot. They took hold of the man and ushered him into the building, back to the solitary confinement of his ward. Our chests were still heaving when mommy finally returned.