Childhood Shorts – Chapter 9: Blame the British
Our first twenty-four months in Zimbabwe were like one prolonged episode of the reality documentary This is Your Life (1952 to 1961). Except a better title for our experience would have been something like "This is Your Parent's Country." Almost every day was a reunion with family and friends we had never met. Or a visit to places that held deep meaning for our folks but were new to us. We walked on roads that recognized mommy and daddy's individual footsteps. Although paths that were unacquainted with the lockstep of them strolling together as husband and wife. Trails unfamiliar moreover with pitter-patter pacing of us children following closely in tow. Yet, wherever we went we felt welcome. People embraced us, the firmament smiled, and the dust cheered at our feet.
This was Zimbabwe. The land of Baobab trees, Mopane leaves, and blooming Jacarandas. Of big cats, incomprehensible ruins, and waterfalls that inspire thoughts of heaven. Here, the heads and hearts of a self-determined people were daily being refreshed by the flow of hope and possibility. Independence had brought dignity to the land and warmth to the soul, much like the comfort of the honey-sweet hot Tanganda tea which the citizens were often accustomed to drink.
From my vantage point, everything was better in Zimbabwe. Especially the view of the Victoria Falls. But that was not what I appreciated the most. In Zimbabwe, I was never an eyewitness or earwitness for that matter to burglary. My family never encountered snakes, except at snake parks. Which of course is the whole point of such places. Most importantly, none of the schools I attended there ever used insects as a form of discipline against children. There was even more in the gift of our homeland than these reassuringly positive factors. Why, the air itself was filled with the fragrance of family, familiarity, and freedom. Indeed, the country was truly and unreservedly a place we could call home.
With little around us to create cause for concern, my siblings and I quickly settled into the normal flow of being young children. At a basic level for Bongai and me, that meant keeping ourselves busy with play and with mischief. But like millions of children the world over, we also began cultivating an unhealthy fanaticism for comic books. All consuming, day and night, our minds became insatiably obsessed with the amazing adventures of our spandex-clad (or otherwise awkwardly-dressed) action heroes.
Such was our fascination that we would have done anything to get our hands on comic-book material. That was not an easy task in Zimbabwe. During the early 1980s, the country was deep in the throes of its nation-building experiment. It was attempting to reimagine itself after almost a century of colonial domination. The new leadership had the presence of mind to make education a core priority in the national development agenda. With good result, as millions of children were inspired to read. Yet, as the demand for content rapidly spiked, the markets had trouble keeping up. Zimbabwe had only a handful of bookstores. Updated titles in fiction, nonfiction, and even textbooks were in limited supply. Comic books, in particular, were scarce. Accordingly, great resourcefulness or influential connections were the only gateway to such content. Fortunately, to our benefit and sheer delight, Bongai and I had the latter.
St. John's Preparatory School, where we were enrolled as primary students, was very well resourced. Our classrooms had every type of book. Except comic books which were not considered educational. But that was of no concern to us. Within the student body, there was what you might call a minor shadowy syndicate of opportunistic prepubescent hustlers. Unbeknownst to the teaching staff, these boys trafficked in a wide array of imported contraband, from Hubba Bubba and Juicy Fruit chewing gum, to latest-issue comics. To gain access, you needed to be in right cliques and be willing to part with your lunch money. But if you were, you could easily fritter away your breaks flipping through pages and following the escapades of your top caped crusaders and masked marvels. You could savor their skills and strategies as they saved citizens and defeated villains in those imaginary cities of Gotham, Metropolis, and New York. As a method of maximizing profits, these intrepid elementary school entrepreneurs made their comics accessible on a rent-and-read basis only. You could not purchase the books, and you could not take them home. If you desired to build a collection of your own, you would need to go through a separate set of suppliers.
As it happened, daddy's work on constitutional law required global travel. To our giddy glee, he was not against smuggling comic books across international airspace, past immigration, and into the Sméagol-like hands of his two voracious junkies. Of course, everything daddy did was perfectly legal, but it was an absolute charm to make believe that he was a transcontinental spy actively transporting much coveted intelligence from worlds we could only imagine. Daddy was frequently in other parts of Africa, and oftentimes in England too. But he rarely visited America. With constraints on access to reading materials being the same in most African countries, England became the best and most reliable source to feed our fix.
Daddy was faithful in acquiring content for us. That said, what he purchased was seldom what we ordered. We would make special appeals for DC Comics and Marvel Universe titles. Yet he would return with Asterix, by Goscinny and Uderzo, or The Adventures of Tintin, by Georges Remi, who wrote under the pseudonym, Herge. Understandably, this mismatch left us perplexed. We took great care, after all, to write legibly whenever we penned our shopping lists. Moreover, we chattered so incessantly about our chosen champions that their names would have been branded indelibly within his brain, making it impossible for him to forget. The disconnect between our requests and receipts, we concluded, had to be due to something more complicated. An explanation more nuanced than communication failure, memory lapse, or the loss of our shopping lists.
Was daddy purposefully ignoring our wants? Never! How could we entertain such a thought? We knew him to be a thoughtful giver and, more importantly, a great dad. It was not in his heart nor within his personality to provide a stone when his children asked for bread. Obviously, the problem lay elsewhere.
After thoughtfully considering the complete spectrum of plausible explanations, we were left only to surmise that the true culprits were the British. It is common knowledge that the British had a pretty good run of things from the late 16th Century onwards. They successfully stamped their Union Jack on multiple territories across a subjugated the world. It is also well known, especially among those of us who play sport, that, when you are accustomed to winning, the first big loss is often the hardest to take. It is not a far stretch of the imagination then to believe that the British of the 1980s were still sour about the American Revolution approximately 200 years earlier. Think about it. That party in Boston, for example, was a gross misuse of tea. It was definitely not proper in any way at all. Such open defiance would stick in my craw, fester deep in my memory, and taunt my temper for eons if I was British. We therefore found it fathomable that the British could have patiently plotted some form of retribution or other against the Americans.
Consider this. Unlike his forebears, who excelled in the use of swords and muskets, the modern-day Briton is known to rely on a much subtler form of weaponry. Passive aggression, no less. Perhaps, in a post-colonial, stiff-upper-lip sort of way, the British of the 1980s were exacting vengeance on the Americans by waging a culture war through discrete, yet calculated acts of undetectable sabotage. What could be more spiteful, yet strategically innocuous? What could be more satisfying in its cunning and comeuppance? Nothing I imagine could be more palpably gratifying than pitting co-conspirators against each other. How, you ask? Let me tell you. Through the guise of featuring French and Belgian comic books in all the London bookstores and purposefully not stocking any American titles at all! Voila! Revenge is a dish best served cold, my friends. Believe it. The British were to blame for our bungled comic-book orders. We were sure of it.
This powerful and alarming conclusion did nothing however to change the reality of what comics daddy brought home. We had no choice. What else could we do but read the ones we got? But Asterix and The Adventures of Tintin? Really? Bongai and I were highly skeptical. There was no way we would ever enjoy those creations. Were they even comic books? The two swashbucklers were hardly superheroes. They had no real superpowers – well, I suppose Asterix did when infused with magic potion. Worst of all though, they did not wear their underpants on the outside of their clothing. Rookie mistakes on the part of their creators.
Underwhelmed and deflated, Bongai and I procrastinated in cracking open the new comics. However, when we finally began to dive into their tales, we found ourselves quickly becoming very fond of Asterix and Tintin. We discovered that their stories were grounded and contextualized in actual history, which was something we grew to value. We also appreciated the writing which was excellent, the characters who were thoughtfully developed, and the humor which was clever and catchy.
Asterix and Tintin became irresistible sources of engagement for us. In fact, it was not long before their books made it to the top of our wish lists. They supplanted the real superheroes like those who could fly, those who could stick to walls, and even those who could roar and smash things. What we loved was just how much about the real world we were able to learn through them. Especially about the people and places of Europe which have so impacted the history and trajectory of our African nations. In some ways then, these comic books were satirical guides. They explained how and why our countries had become what we experienced them to be during our youth.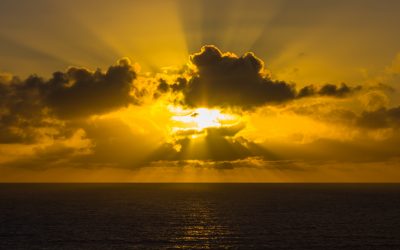 Aside from the title, any writing assignment we did at St. George's College required inclusion of the date and the initialism A.M.D.G. (abbreviation for Ad Majorem Dei Gloriam). The latter was a reminder for us boys. A prompt to help us put into practice a foundational principle of our school community.